Cataract surgery and LASIK eye surgery are two different methods to correct the eye, and no matter whether the procedure is performed at the LASIK Orange County clinic or somewhere else in the world, these two procedures will ultimately improve a person's vision. Nevertheless, their similarity ends there, seeing that LASIK and cataract surgery are two separate procedures that fix two completely different eye health issues.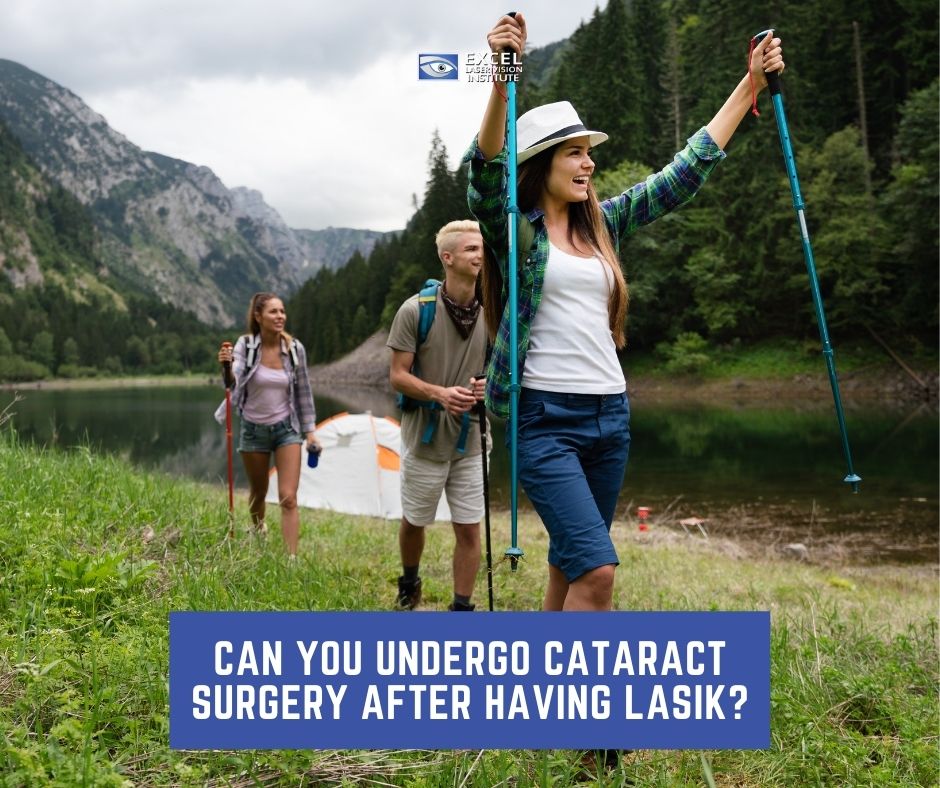 LASIK repairs vision issues such as myopia (nearsightedness), hyperopia (farsightedness), and astigmatism by reshaping the cornea of the eye. On the contrary, cataract surgery enhances vision by replacing the eye's lens that has become cloudy because of aging or other factors. 
What would happen if you both have these vision issues? Due to the fact that both surgeries would change the eyes dramatically, someone might believe that they only have to select one of the above to avoid any future complications. 
Empty heading
Can You Undergo Cataract Surgery After LASIK Surgery?
You are probably dying to ask a LASIK surgeon like Doctor Moosa if you had LASIK surgery as a young adult, are you eligible for cataract surgery later in life? And the answer is yes, you can. If you are someone who has had LASIK, you can indeed have cataract surgery, if needed, in the future. However, this can only happen in this order. However, someone who has had cataract surgery, in many instances, is no longer eligible for LASIK or other refractive surgeries. 
The Differences Between LASIK Surgery And Cataract Surgery?
To get a better awareness of the reason behind the fact that someone can have cataract surgery after LASIK surgery, it's important to understand how both procedures work.
LASIK eye surgery and other refractive surgeries are carried out on the cornea, which is the dome-shaped, clear tissue that is on the front of the eye. During LASIK eye surgery, a laser changes the shape of the cornea so it refracts, or bends, light waves more accurately onto the retina (the light-sensitive tissue lining the back inner portion of the eyeball), giving the outcome of clearer vision. 
On the other hand, cataract surgery is performed on the eye's natural lens, which is positioned just behind the iris (the colored part of the eye). The lens's job is to focus the light that goes through the eye onto the retina to create a sharp, crisp image. 
A healthy lens should be transparent and clear. Patients who have cataracts experience a clouding of the lens which disrupts normal vision. When a cataract surgeon performs cataract surgery, the cloudy natural lens is removed and replaced with a synthetic lens, enhancing the clarity of a person's vision. 
Empty heading
Cataract Surgery Without Having Had LASIK
During cataract surgery, an artificial replacement lens is created to correct vision and replace prescription glasses. For patients who have not had refractive surgery, vision correction through cataract surgery is usually very straightforward and has a foreseeable outcome. 
Once cataract surgery is completed, many patients experience clear distance vision without requiring eyeglasses, even though many will still require their reading glasses. 
Cataract Surgery After LASIK Surgery
Nowadays, LASIK surgery is performed using modern equipment that takes precise measurements of the eyes. Nevertheless, it is still highly advisable for individuals who have had LASIK surgery to let their eye surgeon know all of their previous eye health history so that the correct lens implant be used for cataract surgery. If you don't have any records of your previous eye health history, you can request them from the doctor who performed your LASIK surgery. If you can't get these records, cataract surgery is still an option, however, the postoperative refractive error may not be as certain. 
Empty heading
What Is LASIK Surgery?
Many people know LASIK surgery as a laser refractive surgery that helps to correct vision problems. LASIK (laser-assisted in situ keratomileusis) is a common alternative to wearing eyeglasses or contact lenses. 
During LASIK surgery, an eye surgeon uses a special type of cutting laser to precisely reshape the dome-shaped clear tissue at the front of the eye (cornea) to enhance vision.
When eyes have normal vision, the cornea bends (refracts) light accurately onto the retina at the back of the eye. However, with nearsightedness (myopia), farsightedness (hyperopia), or astigmatism, the light is bent the wrong way, and as a result of this, a person experiences a blurred vision. 
A person can wear eyeglasses or contact lenses to correct their vision, but changing the shape of the cornea will also give the refraction needed for better, clearer eyesight. 
Why Is LASIK Surgery Performed? 
When a person asks for LASIK eye surgery cost, they may be looking into correcting one of these vision problems:
Nearsightedness (myopia). When a person's eyeball is slightly longer than normal or when the cornea curves too strongly, light rays focus in front of the retina and blur distant vision. The person can see objects that are close very clearly, but not those that are far away.
Farsightedness (hyperopia). When a person has a shorter than average eyeball or a cornea that is too flat, light focuses behind the retina rather than on it. This makes near vision and in some instances distant vision, blurry.
Astigmatism. When the cornea curves or flattens unevenly, a person experiences astigmatism, which interrupts the focus of near and distant vision.
What Are the Risks Of LASIK?
It is very rare for someone to experience loss of vision because of LASIK surgery. However, there are specific side effects of LASIK eye surgery, especially dry eyes and temporary visual issues such as glare are pretty common. 
These side effects usually go away after a few weeks or months, and very few people think of them as being a long-term issue. 
Here are a few side effects to expect after LASIK surgery.
Glare, halos and double vision

Under corrections

Overcorrections

Flap problems 

Regression

Vision loss or changes
If you are thinking about LASIK surgery, you most likely wear spectacles or contact lenses. Contact the professional eye care team at Excel Laser Vision Institute, which will guide you through LASIK surgery, cataract surgery, and any other type of refractive procedure that will work best for you.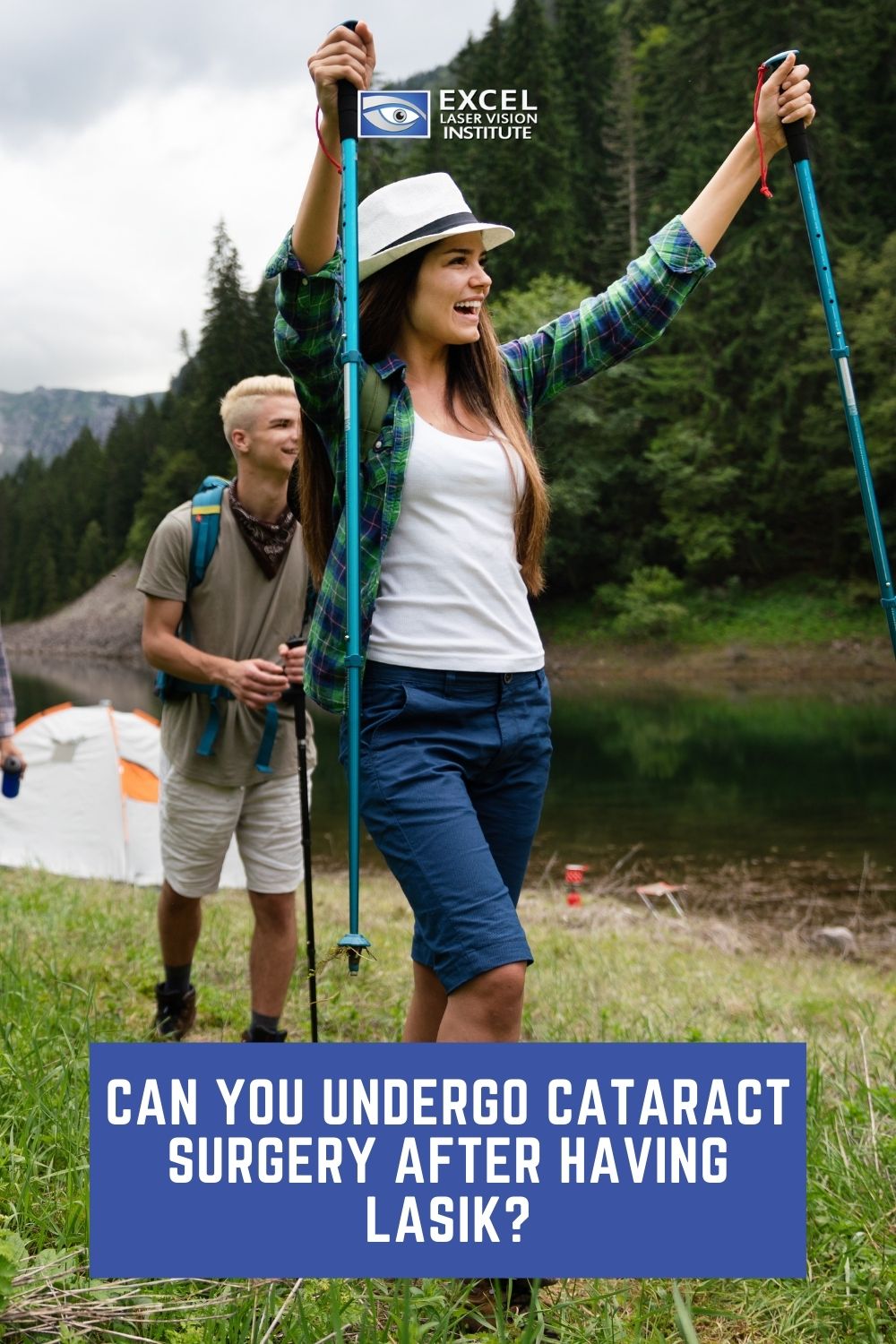 Related Posts