According to eye specialists at a Los Angeles LASIK clinic, there are many age-related issues that can affect our eyes as we get older. As each generation reaches their retirement age, eye doctors are observing new connections between eye health and lifestyle. It turns out that our daily habits, hobbies, and diet can all significantly impact the condition of our eyes as we get older. Eye doctors are now trying to spread this information in order to help prevent people from developing things like cataracts, glaucoma, and macular degeneration. Fortunately, many of these age-related issues can be minimized or completely eliminated with a little extra attention to our eye care routines. Here are some of the best ways to reduce the risk of poor eye health later in life: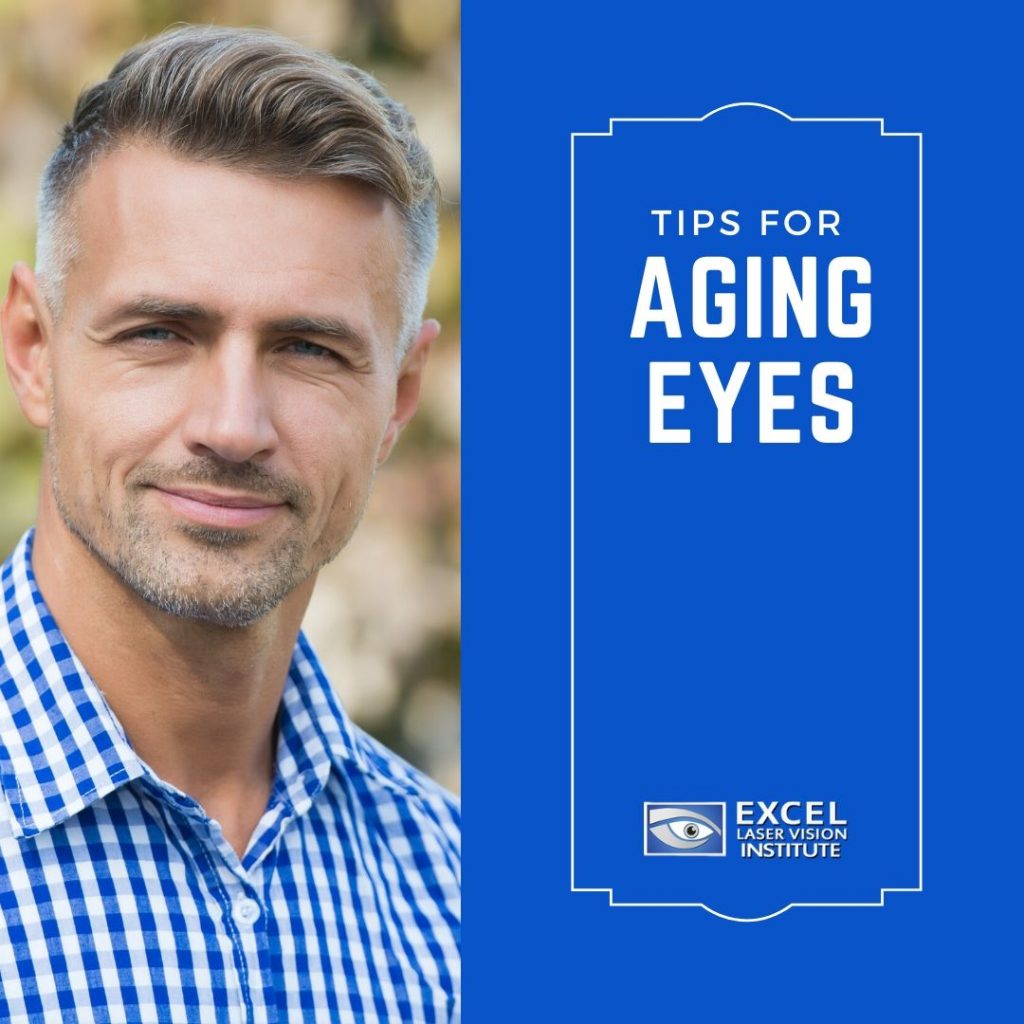 Attend Regular Eye Exams
Even if you don't require prescription lenses, you should attend annual eye exams in order to monitor your general eye health. Doctors may be able to spot the early signs of a condition before it turns into anything serious. Exams allow doctors and patients to get a sense of what can be improved in terms of eye care.
If you have received laser eye surgery from a LASIK eye center in Los Angeles like Excel Laser Vision Institute, then this does not mean that you should skip out on eye exams. LASIK specialists recommend that you go in for regular checkups following the surgery because your eyes still have the ability to develop age-related conditions.
Protect Your Eyes From the Sun
Eye protection will always be important when you spend time outside because the risk of damage from UV rays is so high. Eye doctors recommend always having sunglasses and a hat on hand in order to serve your eye health.
Sunglasses must have 100% UV protection (otherwise known as UV 400) and provide full coverage with a large frame or wraparound style. Baseball caps can add another layer of protection by blocking light from coming directly overhead. Wide-brimmed hats are another functional and stylish accessory to wear with glasses.
Maintain a Healthy Diet
Diet is an important factor in nearly every aspect of bodily health, so it's no wonder that our eyes need fruits and vegetables as well. Foods that are rich in antioxidants can also help reduce the risk of cataracts and macular degeneration. Some of the best foods to integrate in your diet for healthy eyes include carrots, corn, squash, red peppers, citrus fruits, kale, and spinach.
If you feel like you have a hard time integrating all of these foods into your diet, you can also look into a multivitamin that will give you an extra boost of vitamin C, A, E, and zinc.
Visit a LASIK Clinic
If you currently have vision problems and you haven't looked into laser eye surgery, then you may think about visiting a LASIK clinic in Los Angeles such as Excel Laser Vision Institute. LASIK is a procedure that has helped many people achieve their vision goals without relying on glasses or contacts. This corrective eye surgery can improve the eye's focusing abilities by reshaping the cornea. Many patients say that LASIK is not only convenient for their day to day routine but it can also be lifechanging. If you're interested in LASIK, call to schedule an appointment with an eye specialist and see if you qualify for this corrective eye surgery.
Related Posts