As an elective surgery with one of the highest patient satisfaction rates, LASIK is drawing much-deserved attention from people all over the world. The speed and precision with which a LASIK surgeon in Orange County can perform a life-changing procedure is groundbreaking. However, many people are intimidated by the incredible nature of this surgery and immediately assume that it is out of their price range. 
Sign-up For A Free Consultation
While LASIK is certainly an investment, many people don't realize that, in this day and age, laser vision correction is more affordable than ever. With countless financing plans that offer no down payments, no interest, and extended payment periods, LASIK is quickly becoming accessible to various income levels.
If you ask a LASIK clinic in Orange County like Excel laser Vision Institute what they charge for LASIK, you may hear estimates that range from $1,000 to $3,000 per eye. The price will depend on many external factors including the clinic, the surgeon, the access to resources, and the individual prescription of the patient. Financing options allow patients to control their out-of-pocket costs and manage a payment timeline.
The total cost of laser eye surgery reflects the attentive nature of the clinic, the quality of the laser equipment, and the experience of the LASIK surgeon in Orange County. These are the services that make up the total cost:
Pre-surgery appointments
Eye surgery and medications
Post-operative appointments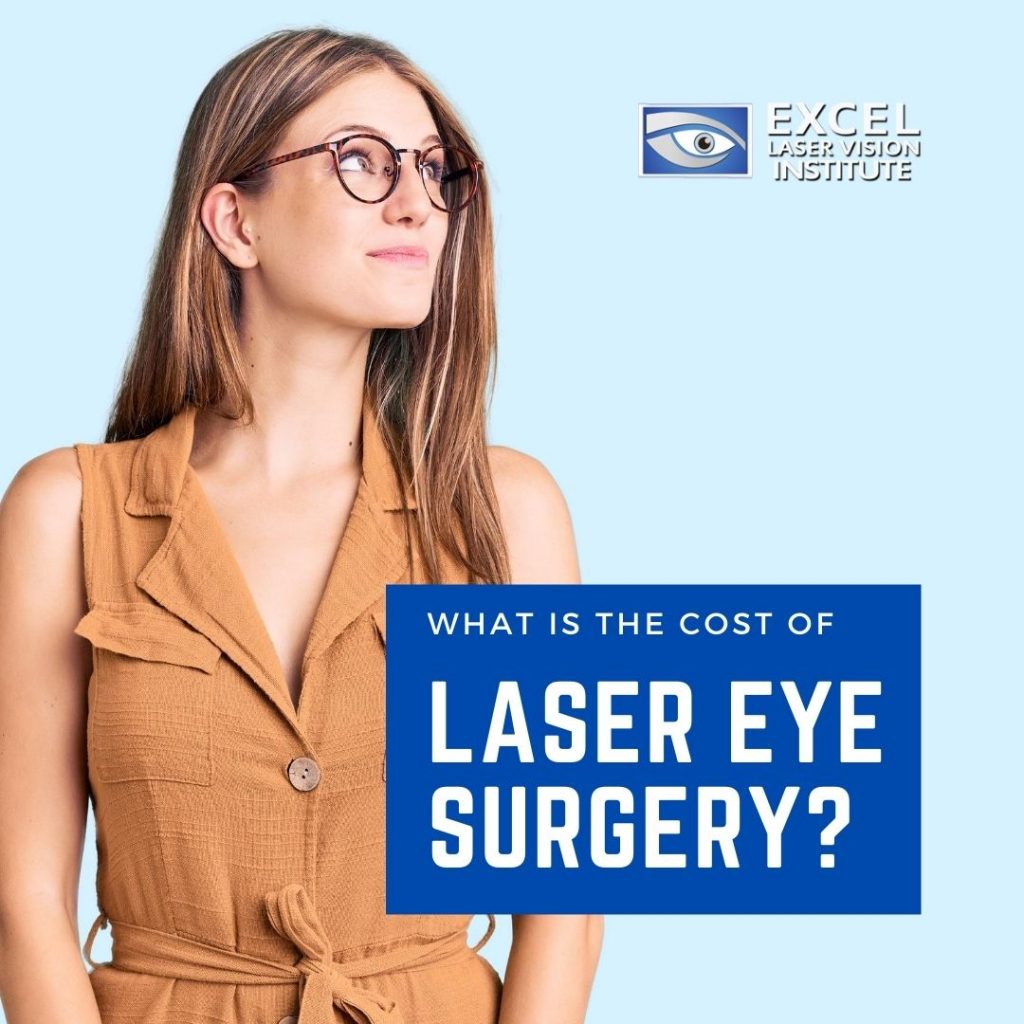 The right LASIK clinic in Orange County will guide you through every step of the laser vision correction process and make sure that you understand what you are paying for. If you are confused about any aspect of the bill, you can ask for a detailed breakdown of each fee as it relates to your individual surgery.
You will hear many people say that LASIK is an investment. This means that you might have to pay a little more upfront, but you will experience a great deal of value over a lifetime. As a long-term solution, laser vision correction costs are comparable to wearing and maintaining glasses and contacts. Consider how much you spend normally on replacing your frames, contacts, buying contact solution, and getting prescription sunglasses each year. With temporary corrective lenses, the price can significantly accumulate over the years. 
The value that you gain from laser eye surgery is even more than economic. There are countless stories of people who were able to follow their chosen career paths and passions because of the clear, independent vision that LASIK afforded them. Inspiring photographers, firefighters, athletes, and pilots are just some of the people who can achieve their dreams through laser vision correction. Advanced precision technology has also allowed LASIK to become safer and more customizable than ever.
Now that LASIK is a more affordable vision correction option, more people are able to achieve their vision goals. If you desire independence from corrective lenses, then laser eye surgery may be the right solution for you. Visit a LASIK clinic for a comprehensive exam and consultation with an eye care professional to see if you would be a good candidate for the procedure. 
Related Posts