Most nutritionists can attest to the fact that food impacts many aspects of your health. This is true with everything from your heart to your brain to your eyes. According to LASIK experts in Los Angeles like Doctor Moosa, eye health is important when you want to sustain the visual acuity you gain from laser eye surgery. It is also important beforehand, when you are preparing your eyes for the procedure. Fortunately, there are specific nutrients that you can incorporate into your diet in order to support healthy eyes.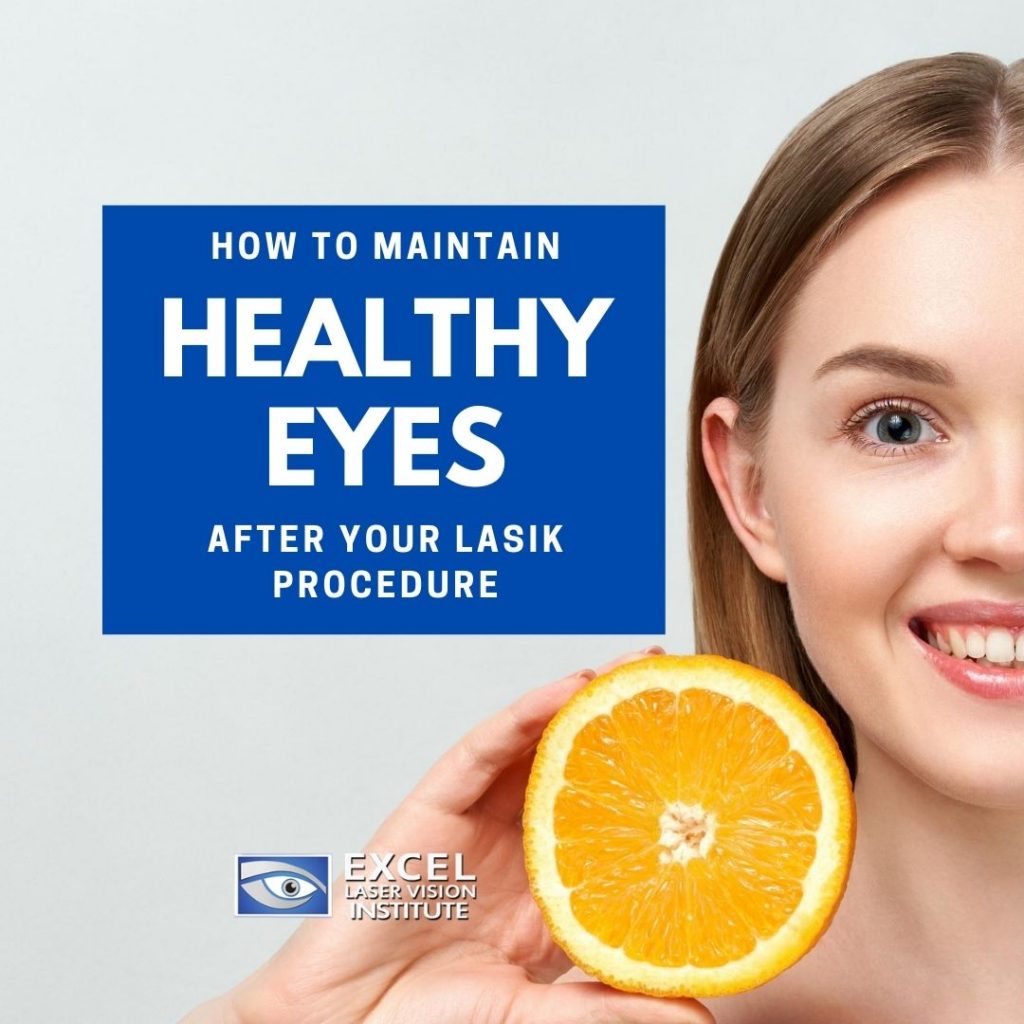 The best LASIK surgeons like Dr. Moosa know that the things we eat are not separate from how our eyes operate. In fact, they can have a big influence on how well we see. This is why it is so important to have a healthy, well-balanced diet growing up. When our eyes are developing, they require the right foods to properly transition into maturity. Similarly, many eye care professionals will recommend specific dietary inclusions when an individual is undergoing LASIK eye surgery. Someone who needs corrections to their vision will require a strong foundation of eye health in order to ensure long-lasting results. Here are some of the necessary nutrients for a LASIK patient:
Vitamin C: Known for its antioxidant properties, this vitamin is great for helping with LASIK recovery. You can consume this in a pill form or in foods like kiwi, kale, and sweet yellow peppers.
Amino Acids: Known for tissue regeneration properties, these are great for a recovering LASIK patient. You can find amino acids in healthy, protein-rich foods like nuts, beans, fish, eggs, and chicken.
Healthy Fats: In moderation, healthy fats can decrease inflammation and improve your overall health. Some foods that contain these are olive oil, dark chocolate, nuts, seeds, full-fat dairy, fatty fish, and avocados.
Carbohydrates: Glucose is a main source of energy for the body and it's found in carbohydrates. Try sticking with complex carbohydrates like oatmeal, brown rice, and other whole-grain options. These will have other nutrients to support your immune system as well. When you are eating carbs, make sure to avoid too much sugar.
While many surgeries require fasting, laser eye surgery is different. Many LASIK surgeons tell their patients to eat a light meal before the procedure and have plenty of water. You can use the guide above to plan your meals after LASIK and ensure healthy eyes. Some other healthy foods to keep in mind are leafy greens, which contain nutrients that decrease the risk of developing cataracts and macular degeneration, and orange-colored fruits and veggies, which have beta-carotene.
Diet is an easy way to maintain eye health throughout your life, no matter what kind of vision you have. The strength of our eyes can fluctuate as we get older and in tandem with eye corrective procedures such as LASIK and a healthy lifestyle, you can prevent many severe eye conditions from developing. The best way to monitor eye health is to attend yearly check-ups with your eye care professional, even if you have already received a LASIK procedure in Los Angeles. It is important to put your eyes first so that you can continue living your life to the fullest.
Related Posts