Many people don't realize that LASIK clinics in Orange County like Excel Laser Vision Institute can offer more than the standard LASIK procedure to qualified patients. In fact, there are quite a few alternatives that can produce the same long-term results and may even suit a patient better than traditional LASIK. Below, Dr. Moosa, a Harvard-trained surgeon at the Excel Laser Vision Institute, discusses some of the choices that patients have to improve visual acuity: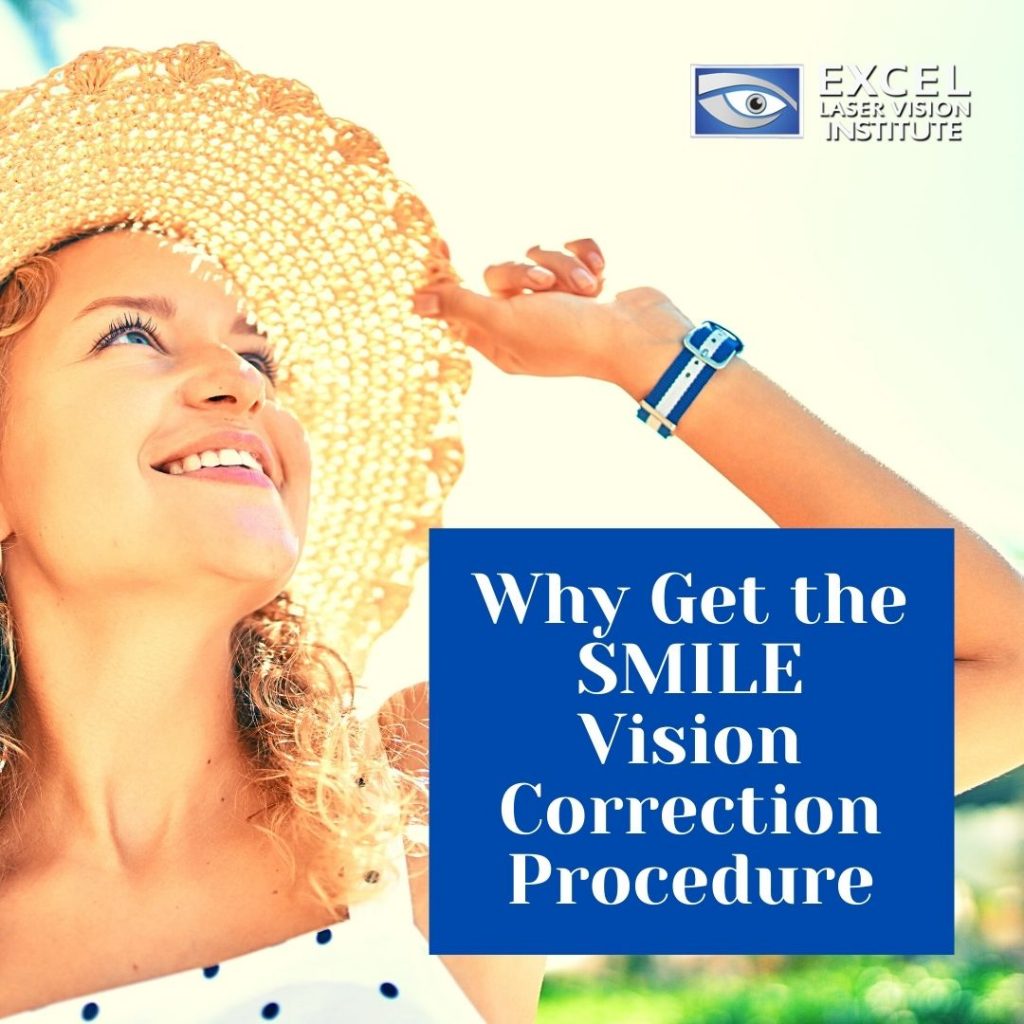 Out of these corrective procedures, SMILE is the newest innovation in laser vision technology. According to Doctor Moosa, a LASIK surgeon in Orange County, SMILE stands for small-incision lenticule extraction. Much like LASIK or PRK, SMILE is a refractive surgery that can significantly increase your clarity of vision and may even eliminate your need for contacts or glasses entirely.
The method for SMILE eye surgery is very similar to LASIK in that its goal is to reshape the eye in order to allow for light to focus better. However, it can achieve this without the surgical creation of a corneal flap. When performing SMILE, eye doctors remove excess tissue through a tiny incision rather than making a flap. This option is ideal for patients with more sensitive eye conditions and therefore would benefit from a no-flap laser eye surgery. Recovery from a SMILE procedure has the potential to be quicker and more efficient, according to a patient's lifestyle. For those at risk of future injuries (i.e. athletes), SMILE may reduce the chances of complications in the case that the eye is damaged.
Recent studies have shown that 99% of SMILE patients achieve 20/40 vision or better within six months and 88% of people acquire 20/20 vision at the six-month mark. SMILE specializes in correcting myopia (nearsightedness) between -1 and -8 diopters. An eye care professional at a LASIK clinic can assess your eye health in order to determine if you qualify for the procedure.
At your eye exam, the eye care expert will examine the size of your pupils, the thickness of your cornea, measure your visual acuity, and discuss your eye health history. This is a good time to discuss LASIK, PRK, and SMILE as your vision correction options. Once you decide on the best alternative to achieve your vision goals, the surgeon will walk you through what you can expect on the day of the procedure as well as after-care. SMILE procedures are over in a matter of minutes and most patients experience no pain or discomfort at all. Eye drops are often prescribed in order to prevent any swelling and discomfort after the surgery.
SMILE is a proven alternative to LASIK that can offer the same benefits to patients in need. For many people that do not qualify for LASIK or PRK, SMILE may actually be a viable alternative to achieve one's vision goals. In terms of cost, it is comparable to LASIK at around $2,000 an eye. If you are interested in learning more about this procedure, then you should call the Excel Laser Vision Institute. Once you make an appointment for an eye exam, an eye care professional will be able to tell you if you qualify for this vision correction procedure.
Related Posts