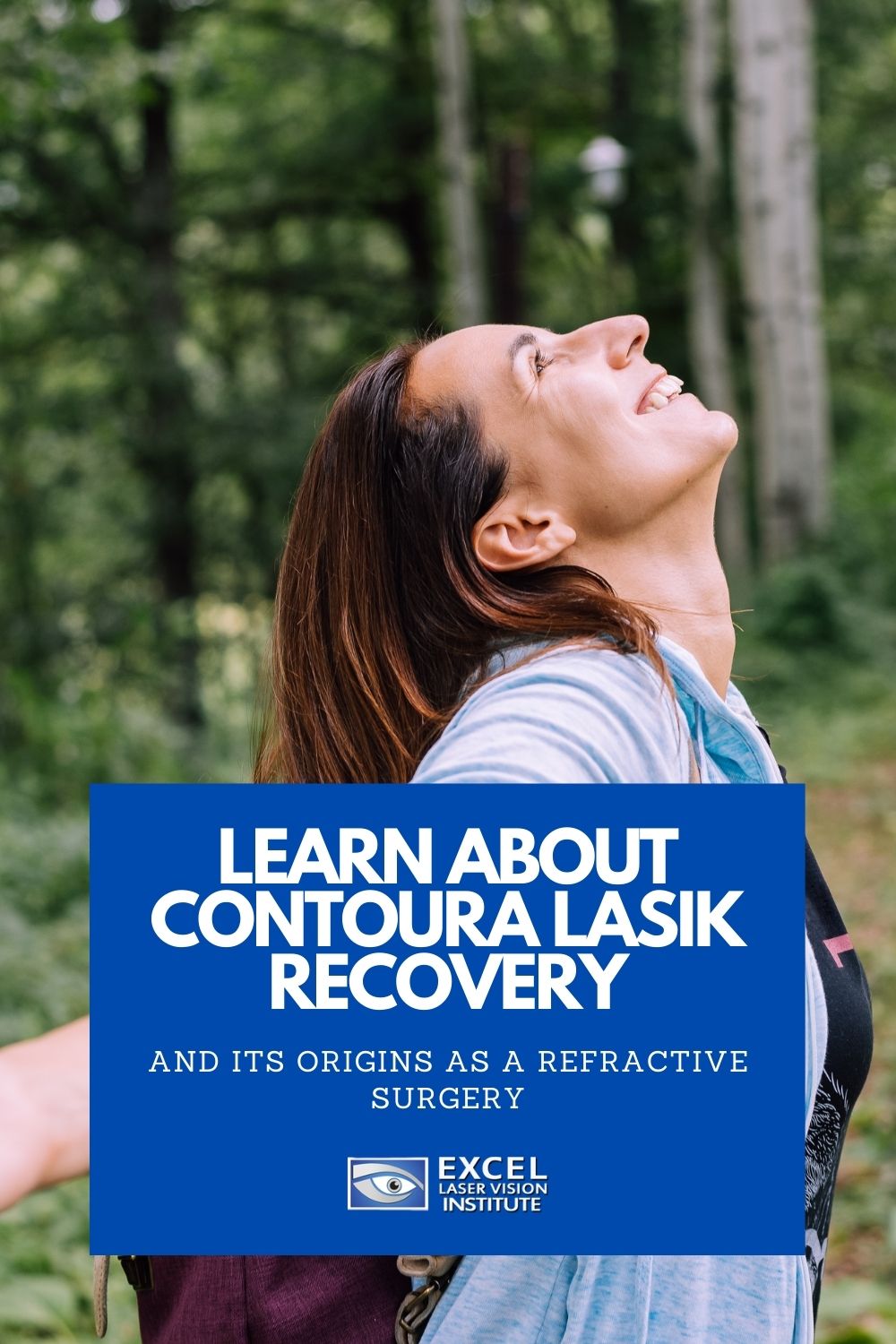 As one of the most popular and successful elective surgeries, LASIK is taking the nation by storm. Many people don't realize that there are different forms of LASIK, from the very traditional blade LASIK to bladeless to topography-guided. We are here to discuss the origins of topography-guided LASIK as well as Contoura LASIK recovery in order to help you understand the level of innovation that this refractive surgery has achieved over the years. 
LASIK is a well-established refractive surgery that has been used to correct astigmatism, nearsightedness, and farsightedness for decades. In the last 30 years, laser eye technology has significantly improved to more precisely treat refractive errors according to each patient's needs. Topography-guided LASIK, or Contoura LASIK, can measure not only the curvature of a patient's cornea but pinpoint minuscule imperfections in this corneal topography in order to better achieve their vision goals.
The Origins of Contoura
In order to understand the origins of Contoura, we must first review the history of laser eye surgery in general. Around 1990 is the time that photorefractive keratectomy or PRK was created by European eye doctors. These refractive surgery experts sought to improve vision correction procedures by integrating new strategies and techniques. Once the creation of the corneal flap became known, traditional LASIK eye surgery started to develop. PRK was approved by the FDA in 1995 and is still used today as an alternative to LASIK. Patients with thinner corneas may be better suited to PRK because it conserves eye tissue. However, PRK can also require a longer time to heal from, unlike Contoura LASIK recovery.
Traditional LASIK was finally approved in 1999 and offered a shorter recovery period as well as a greater range of accuracy. Since then, technology like Wavefront-guided lasers have entered the scene to create more precise LASIK procedures. Wavefront-guided LASIK was available by 2003 and provided a more custom approach to vision correction. Patients raved about LASIK because it targeted their individual vision problems and achieved long-term results.
If you're already excited about laser correction and are looking up "Contoura LASIK near me," then you should know that the FDA approved Contoura in 2015. This topography-guided version of LASIK utilizes advanced technology that can essentially map out the patient's cornea and create a custom procedure to correct their refractive errors. According to experts, this technology pinpoints over 22,000 elevation spots on the cornea which can then be analyzed and recorded on the surgeon's computer. This information helps direct the laser beam during the procedure, which in turn leads to more precise correction. Traditional LASIK corrects the general shape of the cornea whereas Contoura LASIK adjusts specific defects on the surface of the cornea which affect the texture. The technology allows patients to achieve clearer vision than they've ever experienced with contact lenses or glasses.
Contoura LASIK Candidates
If you are interested in getting Contoura LASIK, then you may be wondering if you qualify for the procedure. Much like any other refractive surgery, Contoura requires patients to be seen by a professional eye surgeon for an evaluation and consultation. Not all patients are eligible for the procedure because of their corneal thickness, symptoms of dry eye, and general health. However, this refractive surgery is very advanced and therefore can account for many different eye conditions. The best way to find out if you can receive Contoura LASIK is to visit a LASIK clinic and speak to an expert. Here are some of the factors that they will keep in mind during your exam and consultation:
Your level of prescription
Your corneal thickness
Your pupil size
Your family health history
Your personal health level
Your eye sensitivity
Topography-Guided LASIK Surgery
In the case that you do qualify for Contoura, you are probably wondering what to expect from this procedure. The good news is that, like many refractive surgeries, it is brief but effective. Contoura LASIK can last fifteen to twenty minutes and is generally said to be free of any discomfort. Most patients see a noticeable difference in their visual acuity directly after the procedure and it continues to improve as the eyes heal. Recovery times vary from person to person but many patients are able to return to their daily routines in the next few days. Full visual acuity will return within the next few months of recovery. Here are some more tips for your surgery day:
Avoid wearing contact lenses for a few weeks before your appointment (your surgeon will direct you if needed).
Have a designated driver to get you home after the surgery and pick up any medications or eye drops that you may need.
Come to your surgery appointment in comfortable clothes with no makeup.
Maintain proper eye care as directed by your surgeon and avoid rubbing your eyes.
Directly after your surgery, you will want to rest with protective eye shields and lubricating drops at the ready.
Notice any lingering symptoms after the surgery such as red-eye, watery eyes, or dry eye and report them to your surgeon during post-operative check-ups.
Avoid any activities that may risk injury to the eye and ask your surgeon before returning to more athletic activities.
Achieve Your Vision Goals
Patients who receive Contoura Vision LASIK are often amazed at how well they can see after the procedure. Some say that their vision is even better than wearing prescription glasses or contacts. Contoura LASIK is also known for reducing the severity of light sensitivity, glare, and troubled night vision. Around ninety-two percent of patients who have had Contoura LASIK report a visual acuity of 20/20 or better after 12 months. With these statistics, Contoura LASIK is certainly a worthwhile investment.
If you are dealing with nearsightedness, farsightedness, or astigmatism, then visit a LASIK clinic to ask about Contoura Vision. You might be surprised to learn that the procedure is more affordable than ever. With financial packages and aid, many patients are able to achieve their vision goals without breaking the bank. In fact, if you add up the accumulating costs of wearing glasses or contacts, LASIK eye surgery is actually cheaper in the long run!
Related Posts