Some of us may be familiar with the viral infection known as shingles. It's often referred to as "chickenpox for adults." However, many people don't know that shingles (otherwise known as herpes zoster) can affect eye health. According to LASIK experts in Orange County, the viral infection can lead to eye problems such as cataracts, glaucoma, and scarring of the cornea.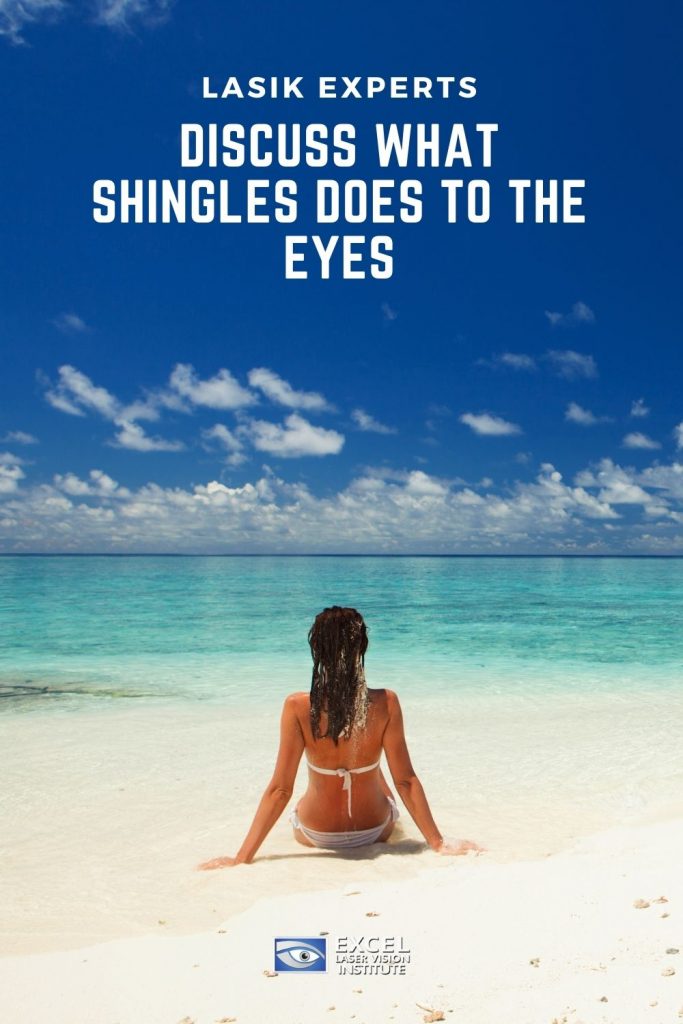 The reason that shingles is likened to chickenpox is because both infections are caused by the varicella-zoster virus. This virus can actually remain dormant in a person's body. If, for example, someone had and recovered from chickenpox as a child, then that virus may be reactivated as shingles later in life. Experts who perform laser eye surgery in Orange County say that shingles affects about 1 in 3 Americans each year.
For the most part, shingles affects people later in life. Usually, after age 50. Medical experts believe that the natural decline in a person's immune system is one of the reasons the virus becomes activated. When your immune system weakens over time, it may not be able to recognize certain viruses or know how to attack them. Other conditions that affect your chances of developing shingles include auto-immune diseases, HIV, and cancer. If you are taking steroids, transplant medications, or chemotherapy drugs, you may also be susceptible to the virus.
Shingles manifests in a variety of ways. Here are some of the most common symptoms that you might notice:
Burning, tingling, or numb skin
Skin sensitivity
Painful rashes
Fever and chills
Headache
Fatigue
Upset stomach
Fluid-filled blisters
Mild itching
According to Doctor Moosa, a LASIK surgeon in Orange County, 10-20% of people who get shingles can also develop ophthalmic herpes zoster, which is shingles around the eyes. This can lead to cataracts, corneal scarring, glaucoma, and vision loss. If left untreated, the virus can affect the nerves of the eye, causing symptoms such as:
Dry eye
Blurry vision
Redness/rashes in and around the eye
Face tingling
Pink eye
Throbbing pain
Light sensitivity
Optic nerve swelling
Fortunately, there are some treatments available to those with ophthalmic herpes zoster. Antiviral medications may be given within the first 72 hours of a patient showing symptoms. Numbing medicine or cream may help relieve uncomfortable symptoms. Painkillers may also be given to relieve the patient, although they will not stop the infection itself. Hydrating eye drops, cooling compresses, and anti-bacterial eye drops will help target symptoms affecting the eye.
If shingles have affected your eyes, then you may require procedures such as cataract surgery from a LASIK clinic. Be sure to contact your eye doctor in Orange County such as Doctor Moosa immediately after noticing symptoms. The eyes are a sensitive part of the body, which means that they require excellent care and attention. The effects of shingles may last a long time if your eyes are having a hard time healing. Follow the care routine set in place by your doctor and schedule regular checkups to track your progress. Shingles typically last 2-4 weeks and, while it is possible to get it more than once, most people don't. 
Related Posts