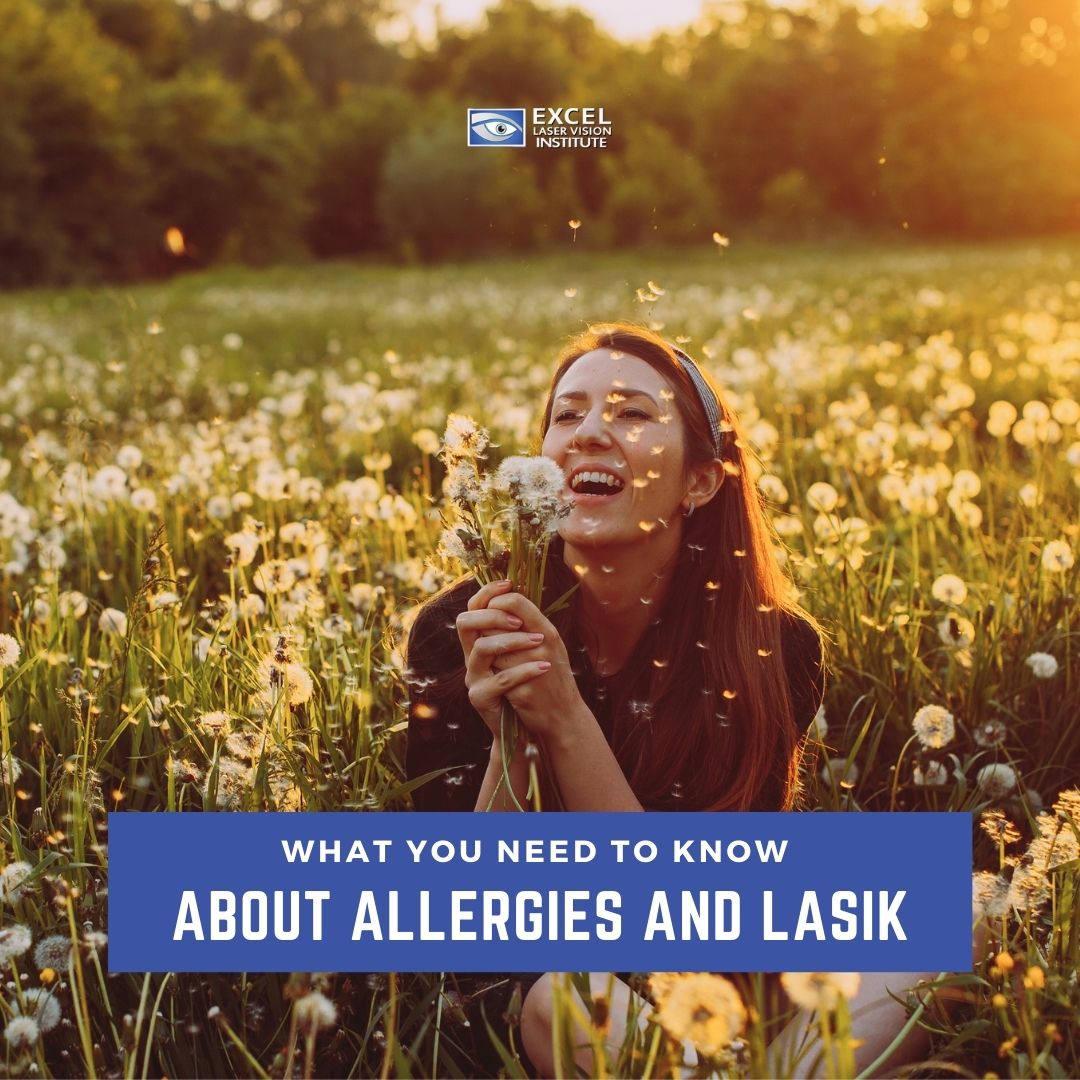 If you have allergies, then you know that our eyes can be very sensitive to things like pollen. Swelling, irritation, dryness and other uncomfortable symptoms can arise during allergy season. To make matters worse, those who rely on contact lenses may develop even worse symptoms when pollen, dirt, and dust attaches itself to the eye. For this reason, many people choose to get LASIK at Excel Laser Vision Institute in Orange County. 
During allergy season, contacts are one of the worst options for vision correction. They can agitate sensitive eyes and become infected, causing conditions like pink eye. When spending time outdoors, contact lens wearers have to be wary of dander, pollen, and other particulate matter sticking to their lenses. This phenomenon typically happens during the spring and summer, but is not limited to allergy season. Throughout the year, people who wear contacts have to over prepare in order to prevent infections from developing and spreading. While these steps are necessary to promote ocular health, they can be exhausting. For some, it becomes too much work. That's when people search for the best laser eye surgery in Orange County. 
Contacts are too much work and glasses are too fragile, so where does that leave patients with myopia, hyperopia, and astigmatism? Fortunately, technology in the ocular field has dramatically improved over the last few decades. Laser technology has allowed eye care professionals to develop techniques such as PRK, SMILE, and LASIK eye surgery in Orange County. Now, patients can have their vision corrected to 20/20 or above!
When you visit a LASIK clinic such as excel Laser Vision Institute in Orange County today, you may find that they are booked many months in advance. That is because so many people are becoming aware of the gift that is laser eye surgery. Patients with allergies are finding some relief in their corrected vision, which allows them to go without contact lenses or glasses for a majority of their life. 
If you have allergies and you're interested in LASIK eye surgery, then the good news is that your allergies do not disqualify you for the procedure. In fact, many LASIK specialists recommend laser eye surgery for those who suffer from allergies. However, having allergies does not immediately qualify you for LASIK either. Here are some of the factors that determine LASIK candidacy: 
Prescription level (astigmatism, farsightedness, nearsightedness) 
Age 18 +
Thickness of corneas
State of ocular health
Prescription stability 
LASIK specialists recommend that you schedule your procedure at a time when your allergy symptoms are at their lowest. This will prevent any additional risk of inflammation or irritation during the surgery. Your LASIK doctor will evaluate your eyes first to determine if you are eligible for the procedure. Other than that, a recent study has shown that patients with allergies were no more prone to complications during their LASIK surgery than patients without allergies. Thus, the surgery is just as safe and just as effective. Speak to a LASIK surgeon today about laser eye surgery and learn how you can achieve your vision goals!
Related Posts