The most challenging step that you will take before having LASIK in Los Angeles is finding the appropriate clinic with the most sophisticated technology and the best Lasik eye surgery. This is the most crucial aspect that ascertains the quality of the surgery you are going to undergo. 
Also, it really helps to establish how smooth your recovery will go and guarantees you achieve optimal vision from laser vision correction.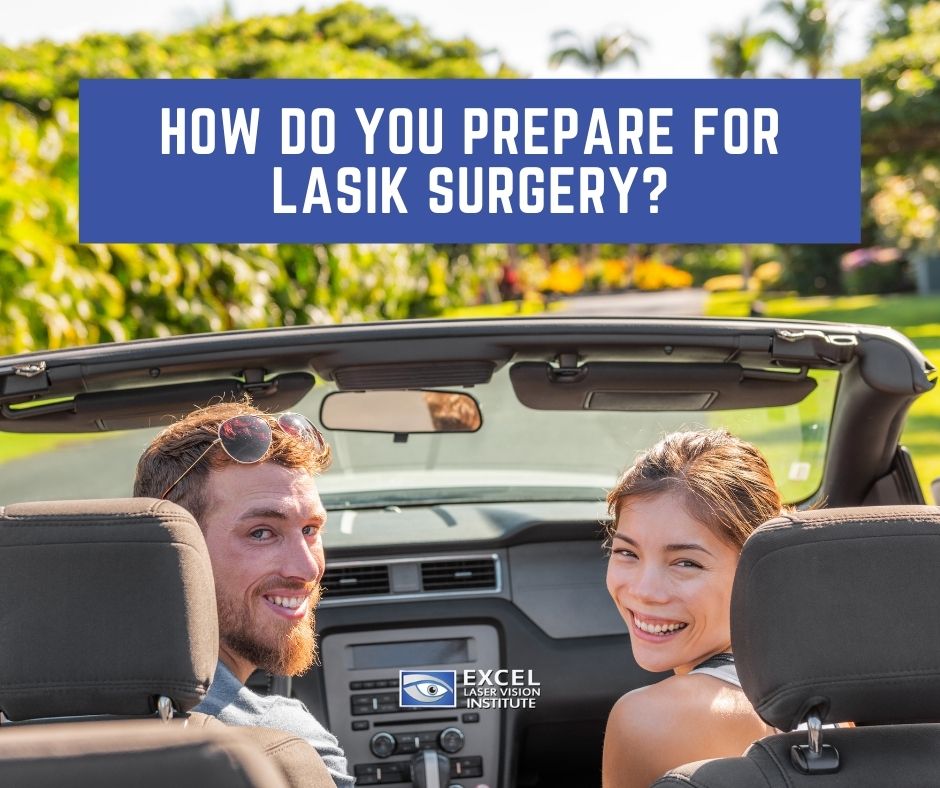 When you have chosen LASIK for your corrective eye surgery, your eye doctor has conducted a baseline evaluation to find out if you are a good candidate for the procedure, then you can prepare for the surgery. 
Doctor Moosa, the eye surgeon at Excel Laser Vision Institute, believes that if a patient prepares well for surgery, there is a higher probability they will be in a better condition for the procedure.
The LASIK clinic has several years of experience preparing patients for LASIK surgery under their belts, and they have some tips below to help you prepare for the procedure.
Take a look at the best way to be ready for LASIK surgery here:
Drink Plenty Of Water Before The Procedure
This tip is true for any procedure you go through. It is crucial that you drink more water unless your doctor tells you not to. When you undergo a LASIK procedure, you are doing more good than harm by stepping up your water intake. Increasing your water intake will help you to maintain hydration and encourage the healing process after your procedure.
The most common side effect of LASIK eye surgery is temporary dry eye. Drinking more water is an easy way to keep your eyes lubricated. 
If you have already booked your LASIK procedure, do not want any longer to start increasing your water intake. You want to set a target of at least 8 eight-ounce glasses of water per day. It sounds like a massive of water to consume, but it is the basic minimum you should be drinking to maintain sufficient hydration.
If you are determined to drink more water but you are apprehensive about keeping track, there are apps available to help you oversee your water intake, let you know when it is time to fill up your glass, or help to calculate your body's optimal water intake.
If you have any questions or concerns regarding your water intake before your LASIK procedure, do not hesitate to talk to Dr. Ferzaad Moosa and his experienced team.
Stop Wearing Contact Lenses When Instructed To
Before your LASIK procedure, your eye surgeon will advise you to stop contact lens use for at least one week for soft contacts and one month for hard contacts. The reason for discontinuing contacts prior to LASIK surgery is because wearing contacts can change the shape of your cornea and affect the results of your LASIK procedure.
Also, it is a good idea to give your eyes a rest, i.e., switch to eyeglasses for a while before your surgery.
When to stop wearing contacts is a significant conversation that you should have with your eye doctor. Your eye doctor will recommend how long before your procedure you should stop using contact lens based on your eye evaluation.
Get A Comfortable Outfit Prepared
Your outfit on the day of your LASIK surgery matters a lot. You will be awake during the LASIK procedure, so it is essential to be wearing comfortable clothing. Choose loose clothes that you can easily take off when you get back home.
Comfortable clothing such as leggings, athletic shorts, a zipper hoodie, or a soft t-shirt is suitable. When you receive LASIK, the first thing you want to do when you arrive home is sleep. It is simpler to rest at home when you are wearing clothes that you can rest in or easily get out of.
Plus, try not to wear clothes that produce lint. So, avoid clothing items such as faux fur or anything that could be shed. This is important because you keep contaminants out of the operating room. LASIK is a safe and sterile procedure, so make the extra effort to avoid bringing unnecessary contaminants.
Designate A Driver
During LASIK, the patient is not put to sleep. Instead of this, numbing eye drops are put in the eyes. If you are nervous about the procedure, you may get medication to help you relax.
The purpose of numbing eye drops is to make certain you don't feel any pain when undergoing LASIK. These drops wear off after a few hours once the procedure is over.
Even though the patient is not put under during LASIK, you are not allowed to drive yourself home afterward. You should have a family member or friend drive you to the procedure and back home again.
Most LASIK patients are told by their eye doctors that they are good to drive during their follow-up appointment the next day. When you get cleared by your eye doctor, then you can safely be back behind the wheel.
Go Through Your Paperwork
The team at Excel Institute will give you a LASIK consent form before you go for your procedure. You should read your paperwork thoroughly, and ask any questions you have regarding your LASIK procedure. You should have peace of mind that you are making an informed decision about the procedure ahead.
On The Big Day, Do Not Wear Any Perfume, Lotions, Or Makeup
On the day of your LASIK procedure, do not apply heavy makeup, perfumes, or lotions. If possible, go as bare as you can. You should take a shower and make sure your face is clean of any contaminants the morning of the LASIK. Do not apply any perfumes or hand or face lotions either since this can make your skin greasy. It is best to go to your LASIK procedure clean and prepared, and usually, greasy lotions tend to get into the eyes. It is always a good idea to play it safe before you have your LASIK surgery.
Related Posts