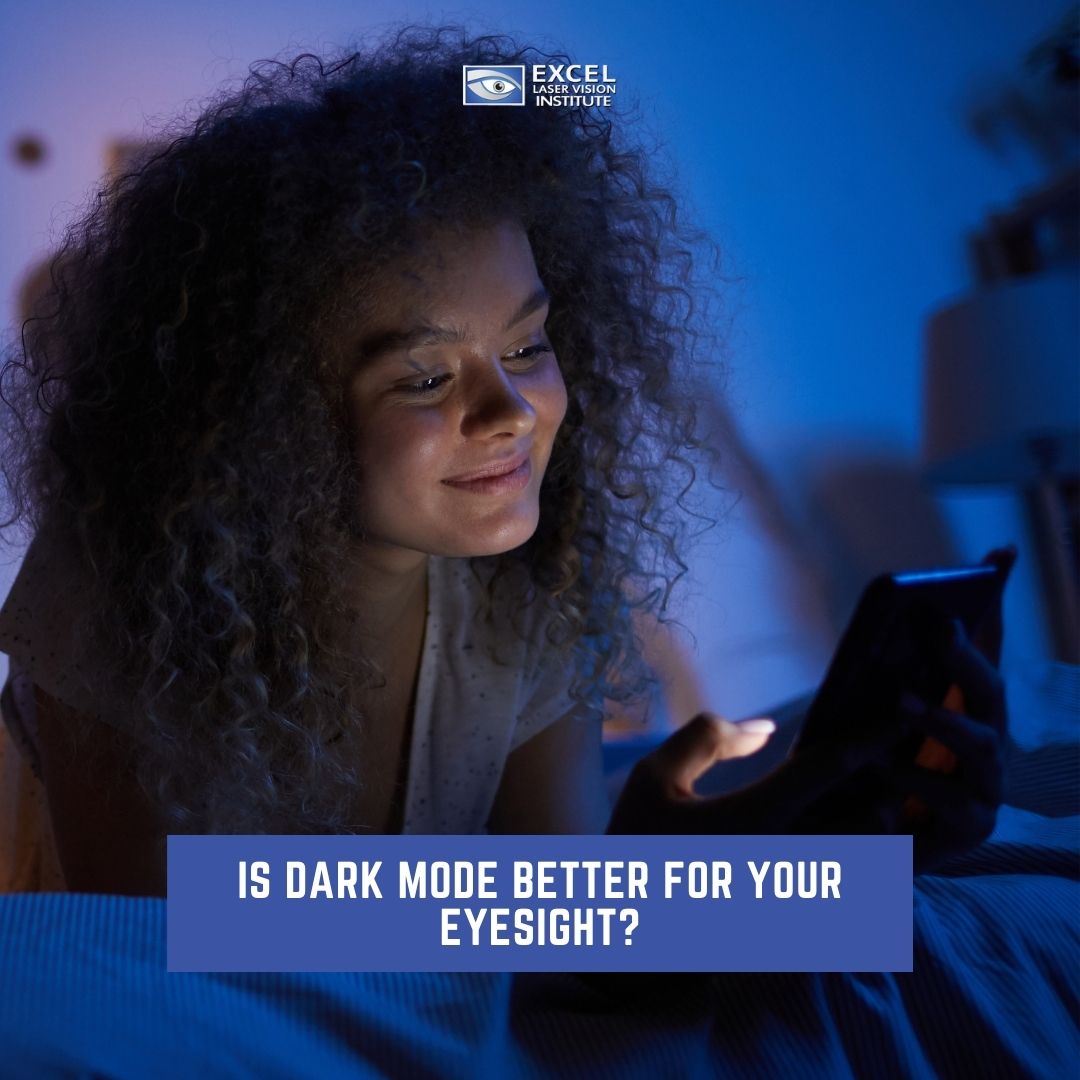 It's unavoidable. No matter where you turn your head, you are faced with the window of technology – a screen. This world that we live in, where screens are ever-present, poses a huge risk to our vision. Doctor Moosa, one of the best LASIK eye doctors in Los Angeles, stresses that we should be taking steps to protect our vision, even with something as simple as using our phone's dark mode setting. However, at the end of the day, is dark mode better for your eyes?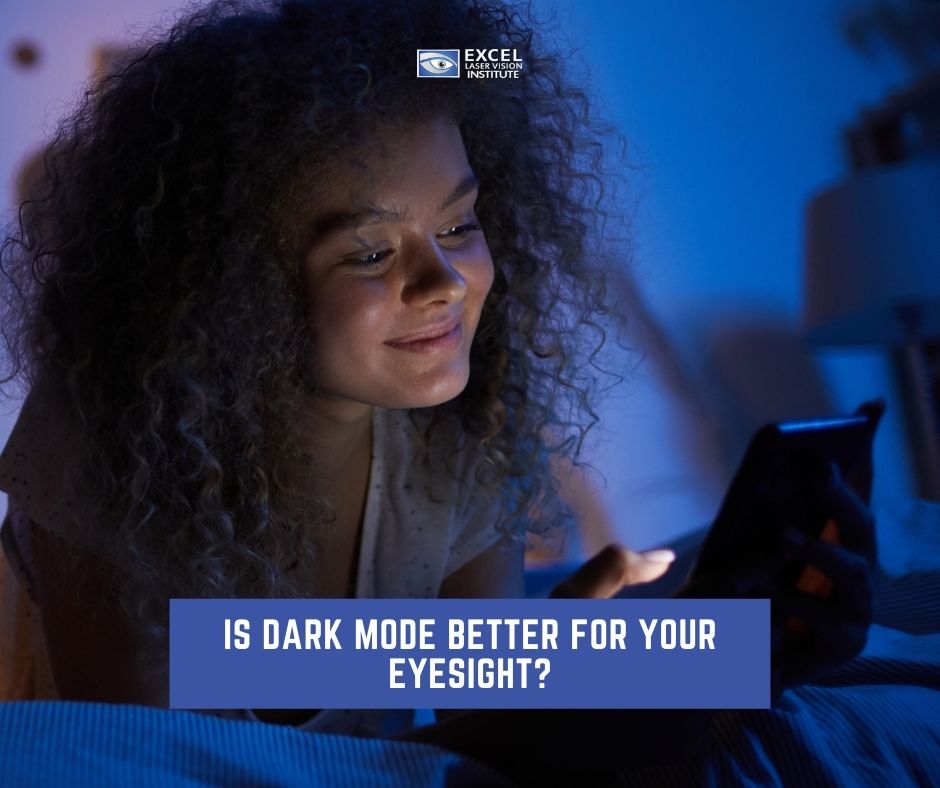 The best LASIK surgeons in Los Angeles, particularly that of Excel Laser Vision Institute, advise us that dark mode can successfully cut down glare and reduce blue light, both of which support your eyes. Nevertheless, dark mode is not everyone's cup of tea, and in some instances, it can actually lead to more vision issues than solutions. 
The LASIK surgeons get down to the nitty-gritty about this hot and current topic. They also explain to us what dark mode is, what are the long-term advantages and is dark mode more superior for your eyes. 
What Is Dark Mode?
Dark mode, or sometimes better known as dark theme, is a setting that is available on many smartphone models. Dark mode features an inverted color scheme. This is essentially a light-colored text and icons on a dark background. A good majority of mobile devices default to light mode since this allows for dark text to be superimposed on a white or light background. 
You can connect to dark mode through your phone's display settings and can be switched on and off to accommodate user preferences. When activated, dark mode is shown throughout the entire user interface, including apps. 
The Lasik professionals remind us that if we can't locate this option in our settings, it's possible this feature has a different name or that the phone or its operating system is outdated and doesn't have dark mode available. 
Surprisingly, dark mode has been around way longer than the typic light mode. When personal computers first came on the scene at LASIK Los Angeles, monochrome monitors were the only option. These monitors were unique since they used phosphorus to look dark on the computer screen. When a key on the keyboard was pressed, electrons would light up the phosphorus into another color, which was usually green to produce letters and symbols against the dark background.  
What Are The Benefits of Dark Mode?
There are many perks to using dark mode, such as longer battery life, lower glare, and blue light exposure. 
Essentially, dark mode provides you with more battery and less charging. You can actually prolong your battery life by 30%, which means you don't have to charge your phone as much. Keep in mind that you may find it more difficult to read in dark mode. Dimming the brightness on regular mode also will stretch your battery life. 
When your eyes are exposed to blue light, it can result in symptoms of digital eye strain, including dry eyes, headaches, and blurred vision. Although studies do not back any of these notions, science has proven that blue light can meddle with sleep cycles. As a result, you can experience a lack of sleep if you're exposed to lots of blue light near bedtime. 
If you want to reduce your exposure to blue light, try toggling your phone to dark mode to reduce blue light exposure. 
A whole slew of phones also has a blue light filter. The filter, which is usually situated in display settings, allows you to modify the amount of blue light beamed from your screen. This is an excellent option for individuals who can't see properly in dark mode but want protection from blue light. 
Do your best to refrain from screen glare. If you're looking at your screen in a dark room, the bright light from default display settings can cause an annoying glare due to the distressing level of contradiction between the screen and your surroundings. Using dark mode will reduce the glare from your screen immensely for enjoyable viewing. 
Also, you can manually dim your screen in light mode or set your brightness to modify automatically based on the surrounding lighting. No matter what option you use, it will effectively lower the glare if you would rather not use dark mode. 
Is Dark Mode The Way To View Online?
Although dark mode has many advantages, it may not be all that it is cracked up to be. Using dark mode is convenient since it is kinder on the eyes than a stark, bright white screen. Nevertheless, using a dark screen makes your pupils dilate, which can make it challenging to focus on the screen. 
You might have noticed that when your eyes dilate, it is more difficult to see. That is because when your pupils dilate, your vision gets less clear. When your pupils contract under bright light, you become more eagle-eyed. Similar to a camera, a smaller aperture offers more depth of focus. That is why some people find it hard to clearly see screen details in dark mode.  
Those who have eye conditions such as myopia or astigmatism may also experience halation, which comes from the word "halo." Halation happens when light fans out past a specific boundary, creating a foggy or blurry appearance. 
Therefore, you will probably notice letters seem to bleed into a black background, making it more difficult to read, particularly if the print is small. 
Halation is a common and severe condition that some people experience when using dark mode. So, if you already suffer from vision problems, you could take advantage of a dimmed light mode or blue-light-filtering mode. At the end of the day, it doesn't matter what model you use to view your phone, as long as it is clear and comfortable viewing. Furthermore, always make sure you visit your eye doctor for regular eye exams and an up-to-date vision prescription. 
Related Posts