LASIK patients in Los Angeles are curious to find out more about Contoura Vision eye surgery. In a nutshell, it's an advanced version of LASIK surgery that offers better results to patients who want to stop wearing their eyeglasses. Also, it's a type of corrective eye surgery in which people who aren't eligible to undergo LASIK surgery because of abnormalities in the cornea can also get excellent results with this advanced method.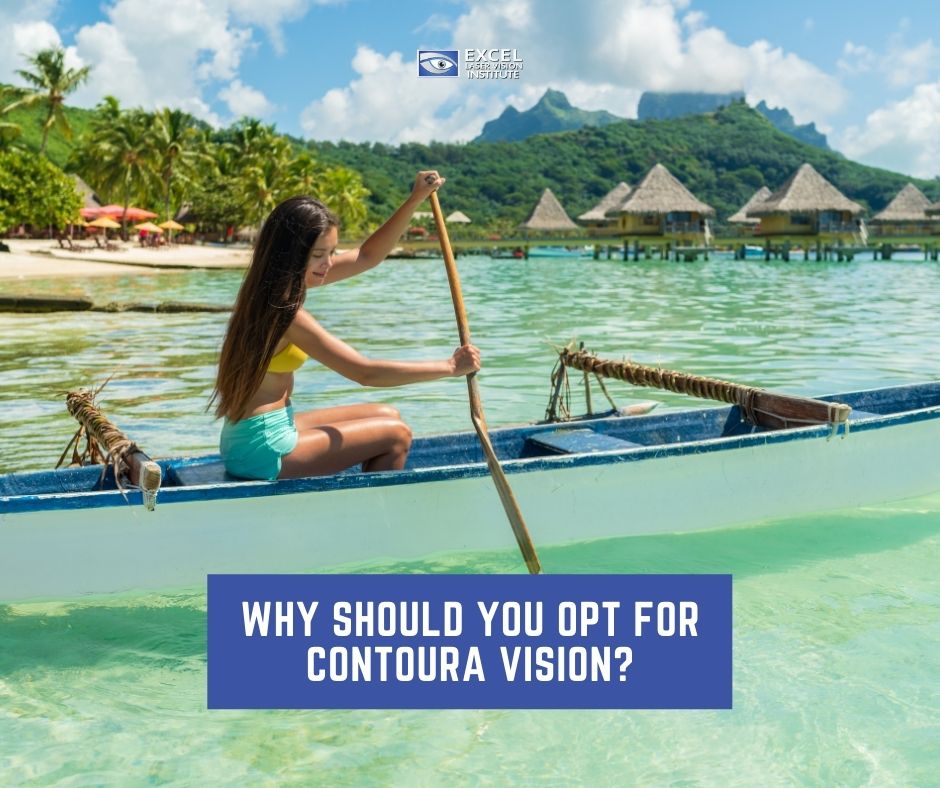 What Is Contoura Vision? 
Contoura Vision is also called topography-guided LASIK surgery, offered in one of our clinics in Los Angeles. It's the most recent advancement in the elimination of eyewear by laser vision correction. Since LASIK & SMILE procedures only correct the power of the eyeglass, a Contoura procedure corrects the corneal irregularities and works on Visual Axis. This means a Contoura treatment provides sharper visual results, which LASIK and SMILE procedures are not possible.
Is Contoura Vision Eye Surgery A Better Option Than LASIK?
When considering LASIK eye surgery cost, both Los Angeles LASIK surgery and Contoura procedures are carried out to enhance nearsightedness, farsightedness, and astigmatism. However, there are fundamental disparities between these two types of technology, results, and scopes.
Even though LASIK in Los Angeles phases out the need for eyeglasses or contact lenses, Contoura vision provides more visual acuity and improved refractive results in some instances. Contoura is a computer-aided topographic mapping method that pinpoints microscopic contours on the transparent front of the eye, such as the cornea.

Contoura heals the anomalies of the cornea's curvature and the optics. The treatment is based on the visual axis of the eye. Considering that, other LASIK procedures are focused on the eyeball.

The contours of the cornea are produced by advanced computer analysis and are programmed into a specially designed laser. During this process, 22,000 points of the cornea are mapped. Once this is done, your eye doctor makes an individualized treatment plan for you. Since everyone's eyes are different, each treatment plan is customized.

This topography-guided LASIK surgery improves the abnormalities of the cornea. The quality of your vision is repaired so that the light can get into the eye readily and evenly. That's why the vision is clear and sharp. This method is an advanced version of the standard corrections. After Contoura Vision, many patients can see more clearly even without eyeglasses than their previous version of vision correction. Also, there are surprisingly fewer problems with glare around the lights. Even studies have recorded a decrease in complaints by the patients about driving at night.

Contoura vision correction provides impressive results. Among the patients who have received this treatment, 65% (rough estimate) have improvements better than 6/6. Moreover, there's quicker healing and less tissue damage. In instances where people have had LASIK surgery earlier but are not satisfied with the results, also go for Contoura treatment.

 
This topography-guided LASIK surgery is the most breakthrough, safest, and latest eyewear removal and vision correction method. So definitely, Contoura Vision treatment is better than LASIK Surgery. 
Wavelight Contoura In Eyes That Have Undergone LASIK Or In Eyes That Have Irregular Corneas
Wavelight Contoura can cure eyes that have already undergone LASIK and have irregularities in the cornea that have lowered the quality of vision and side effects.
These side effects consist of glare, halos, ghosting of images, and blurred vision. Patients who have these side effects may be candidates for a topography-guided laser vision enhancement to get rid of the irregularities in the cornea, which could be responsible for the symptoms. These would be considered off-label treatments, but they have been carried out globally, and clinical data have shown better outcomes in select patients. Plus, patients who have keratoconus or post LASIK ectasia may also be candidates for Contoura Vision treatment.
Brief From The FDA Trials With Wavelight Contoura
During a clinical trial that resulted in the FDA approval of Contoura Vision:
98% of people who had the procedure reported they would do it again.

30% of eyes had better vision without glasses or contacts after the procedure than when wearing glasses or contacts before the treatment.

The procedure lessened complaints of glare and reduced sensitivity to light, difficulty reading, and distress while driving at night compared with what patients were previously experiencing before surgery.

Although 20/20 is believed to be normal vision, and 92% of patients had 20/20 or better vision after their Contoura Vision procedure, 65% of patients obtained 20/16 vision, and 34% attained 20/12.5 (Eagles are considered to have 20/5 vision; hawks as good as 20/2.)

In about every patient, the result outperformed glasses and contact lenses for many patients and moved some patients nearer to "eagle eye" vision than ever thought possible.
Who Is Eligible For Contoura Vision Treatment?
Contoura method is a technique that has the green light from the US FDA. It provides exceptional results compared to LASIK and SMILE. That's why it's recommended by ophthalmologists and is swiftly achieving lots of attention with patients. Here are the eligibility criteria for patients to undergo this process.
The patient must be above 18 years

The patient should have a consistent prescription for eyewear

The patient must obtain <3D cyl. Power

The patient's cornea should not be thin

The patient's eye power should not be spherical >8D

The patient should not be experiencing any significant corneal pathology.
If you want to live a life free from eyeglasses and contact lenses, then talk to an eye care professional at Excel Laser Vision Institute, a reputable LASIK clinic in Los Angeles. Contoura Vision eye surgery can treat many refractive errors and ensure that your vision is in top shape. Contoura professionals will conduct a thorough evaluation of your eye health and condition before determining if you are eligible for Contoura Vision eye surgery or a similar procedure. 
Call Excel Laser Vision Institute at (888) 957-3255. Our team of staff is highly trained and experienced in all LASIK eye procedures. Also, we have Dr. Moosa, a well-esteemed LASIK/Contoura surgeon that has a Harvard education and vast experience working with various prescription levels. Dr. Moosa has helped many individuals attain their vision goals. Visit our website  https://www.exceleye.com/ or any of our clinics to learn more.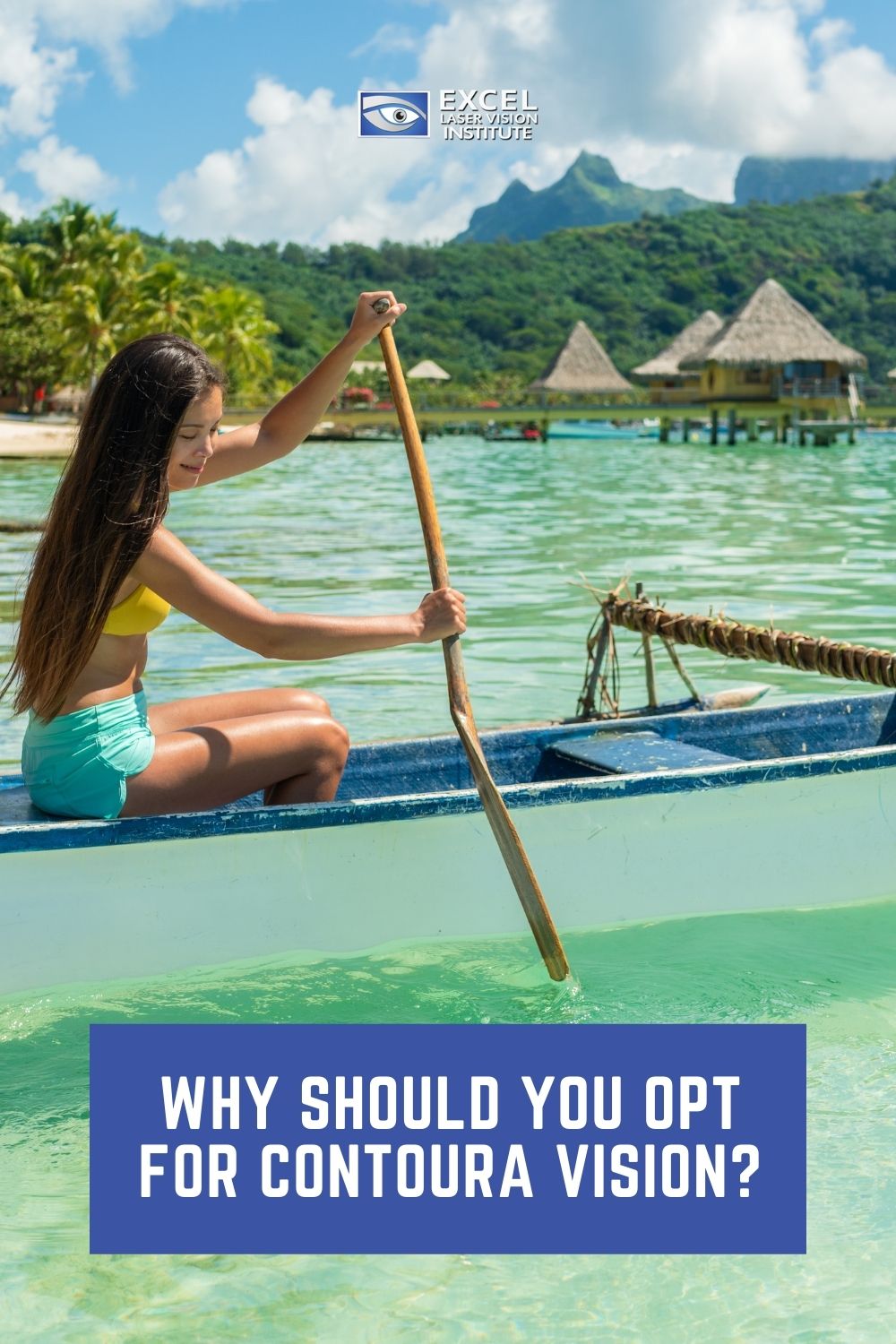 Related Posts