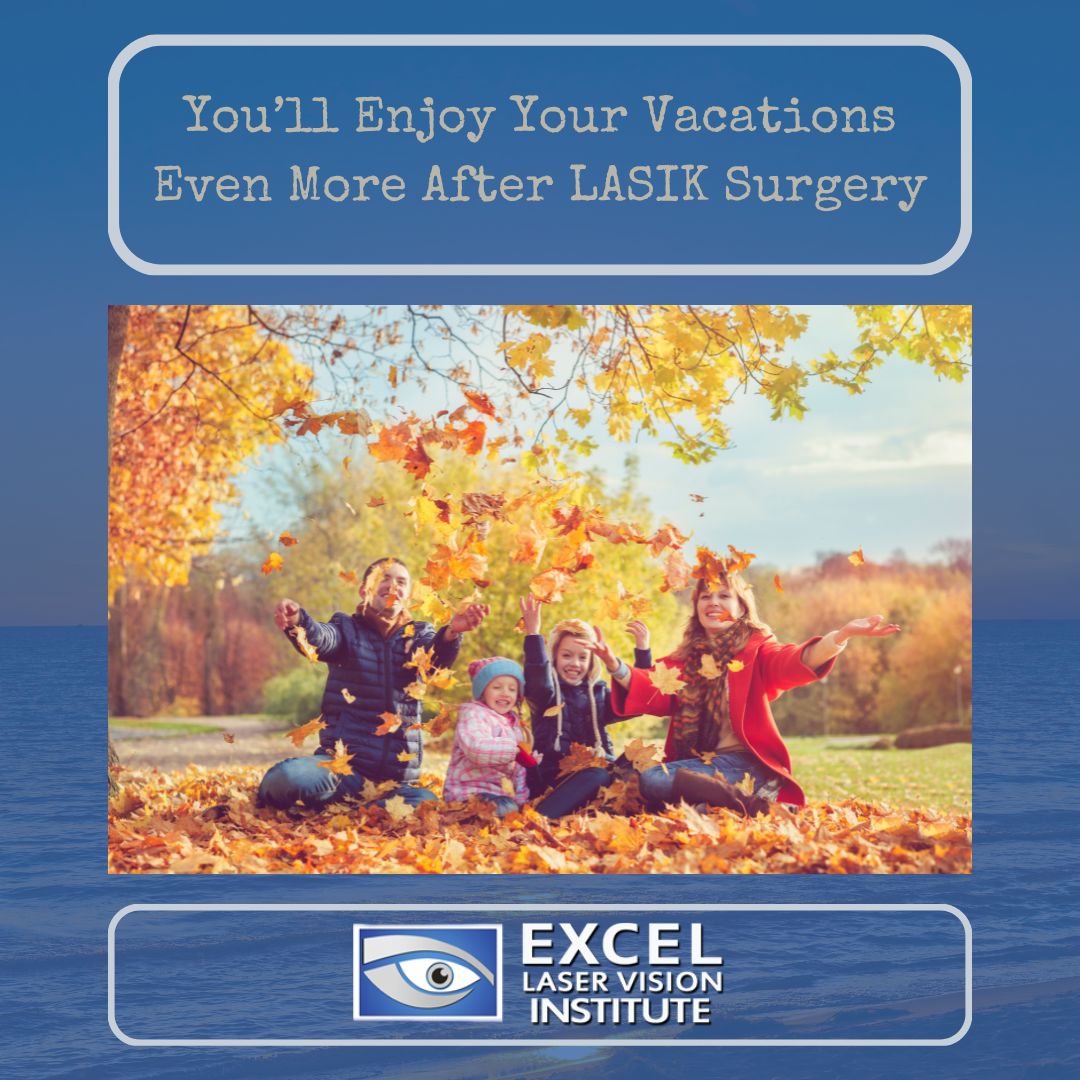 Vacations are meant to put us at ease so that we can return to our normal lives refreshed. However, this can be a challenge when you wear glasses or contacts. It's easy to lose things while traveling, so if this does happen, it's a perfect recipe for disaster. Why make life harder than it needs to be? You have the power to eliminate these unnecessary stressors from your life, and we can help you do just that. 
Below are all the reasons why undergoing
Orange County LASIK
well before your big trip is a good idea.
1. See the world with the best clarity.
Have you finally saved enough money to go to that faraway country you have dreamed of visiting since childhood? Have you always wanted to see Big Ben, the Great Wall of China, or Machu Pichu with your own eyes? Then, of course, you will want to see it with the best vision you can achieve! This is possible through the power of Orange County laser eye surgery.
2. Quick recovery time.
While we definitely would not recommend undergoing surgery just a few short days before you leave for your trip, you can have peace of mind knowing that the recovery time is not a long one. Before you know it, you will see life through a whole new lens (or lack thereof) and be ready to take on the world!
3. One less item to worry about.
As mentioned above, people who do not require visual aid do not have to keep an eye on (no pun intended, promise!) their glasses or eye contacts. It is equally as detrimental as losing prescribed medication. With the help of LASIK technology, you won't have this problem!
4. Rides are even more fun.
If you're planning to visit a theme park during your vacation, you know that you can't always rely on your glasses to stay on if you want to go on a roller coaster or another fast ride. With LASIK, you can experience the thrill of virtually any thrilling attraction with ease! Not to mention, you will be able to see more of the visuals on your own!
5. Easier to capture memories that will last a lifetime.
Embarrassed of your glasses? Find yourself frequently taking them off whenever you're posing for a family photo? This annoyance will become a thing of the past thanks to a highly-skilled Orange County LASIK surgeon like Dr. Ferzaad Moosa. 
6. Permanent solution.
LASIK is not a short-term solution to your vision problems. It is designed to help you achieve a better vision in the long run. You will be able to enjoy its benefits years after your trip. Once you return home, you'll have an easier time with everyday tasks, whether you're running errands or working hard at your job. Not to mention, your future vacations will be much more fun!
Are you ready to change your life?
If you want to make your next vacation the best it can be, schedule a consultation appointment for your Orange County LASIK surgery today! This appointment is completely free of charge, so you will have nothing to lose and everything to gain! We will happily assist in answering all of your questions, from specifics regarding the procedure as well as financing for the cost of laser eye surgery. On behalf of the entire team here at Excel Eye Laser Vision Institute, we look forward to serving you and improving your life in the long run here at the best LASIK eye center near Buena Park!
Read the related article here: https://www.exceleye.com/2018/07/12/orange-county-corrective-eye-surgery-explore-the-world-fuss-free/
Related Posts