Can our eyes predict our overall health? This is the question that many ophthalmologists are asking now that new studies have shown a perceptible link between brain health and retinal changes. Eye examinations have long been important for detecting ocular diseases like glaucoma and macular degeneration but according to Doctor Moosa, one of the top ten LASIK experts in Orange County, our eyes may be able to tell us more about our overall health.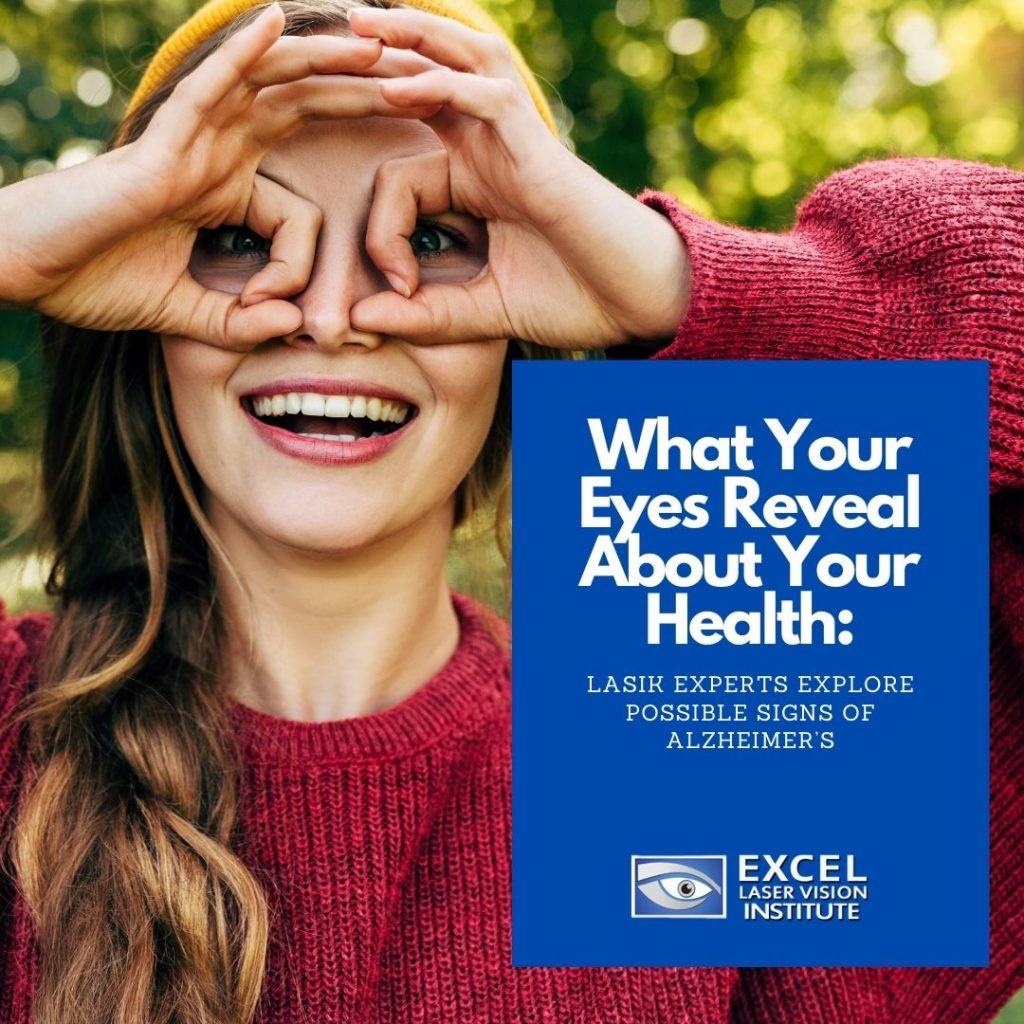 For decades, medical professionals have been using fundus exams, which examine the back of your eye, to discover early signs of diabetes, heart disease, and cancerous tumors. These examinations focus on the nerve cells and blood vessels in the retina in order to gather greater information about bodily health. Everything in our body is connected to or reliant on another part, which is why it makes sense that our eye health would affect or reflect other aspects of our physical functioning.
Laser eye surgery clinics in Orange County specifically Excel Laser Vision Institute have been following a recent study in the U.K. which hypothesizes a link between retinal changes and Alzheimer's disease. For the study, researchers conducted retinal scans on one hundred and twenty subjects, all considered to be elderly. In twenty-five percent of the subjects with Alzheimer's disease, researchers found yellow deposits of calcium and fat in their eye examinations. Only four percent of subjects without Alzheimer's displayed this same symptom.
Calcium and fat deposits behind the eye, otherwise known as hard drusen, are signs of oxidative stress. This means that there is an imbalance between antioxidant defenses and free radicals in the body. While this does not pose a threat to vision, it does suggest a risk of developing Alzheimer's disease. If you speak to a LASIK surgeon about oxidative stress, you will learn that this condition often implicates other health concerns like high blood pressure, heart disease, diabetes, atherosclerosis, inflammatory issues, cancer, and Parkinson's disease.
While following this U.K. study, LASIK clinics in Orange County specifically Excel Laser Vision Institute learned that the patients with Alzheimer's also tended to reveal thicker blood vessels in their examinations, which suggests that they had poor circulation and blood flow. This is a known risk factor of Alzheimer's and plays a large role in memory loss. This study has shown that there may be more ways to detect early signs of Alzheimer's and perhaps even prevent it from developing in certain individuals. Currently, there is no one, conclusive test to diagnose Alzheimer's. However, this study provides a greater range of knowledge and tools to help fight against it.
Since our eyes do so much for our day-to-day and reveal much about our health, it is important to have yearly eye exams in order to monitor their progress. Search "LASIK surgeons near me" to find a clinic where you can schedule a full examination and consultation about your vision needs. LASIK eye surgery is known to treat refractive errors such as astigmatism, nearsightedness, and farsightedness. Many patients are even able to achieve 20/20 vision or better. Say goodbye to glasses and contacts and hello to clear vision!
Related Posts