If you, like millions of others, suffer from nearsightedness, you may be contemplating whether you should undergo SMILE or Los Angeles LASIK eye surgery. While each of these procedures deals with refractive problems, the methods used to treat them differ slightly. You can contact a highly reputable Los Angeles LASIK eye center such as Excel Eye to see if you are eligible for either of these procedures. LASIK is a popular vision repair surgery that has received high praise from doctors and patients. While SMILE is a newcomer to the industry, it quickly establishes itself as a formidable opponent. In September 2016, the FDA approved SMILE for use in the United States, and the surgery has produced such positive results that the SMILE Relex vs. LASIK controversy has erupted.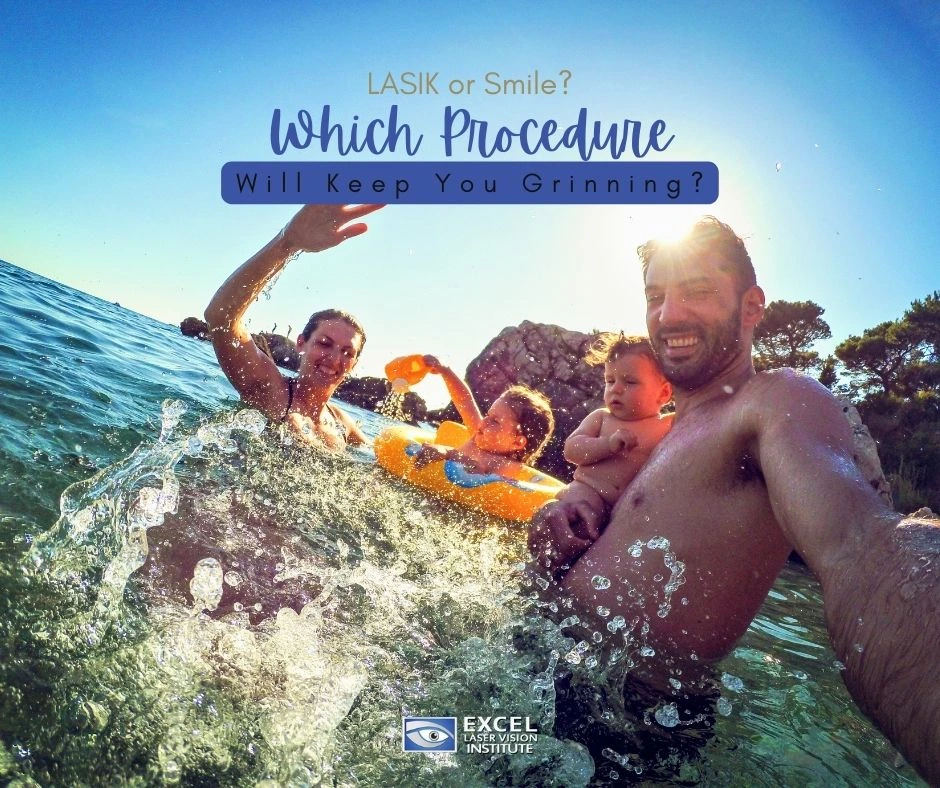 Here is what you should know:
What Exactly is SMILE Laser Surgery? 
Small Incision Lenticule Extraction (SMILE) is an acronym for small incision lenticule extraction. A VisuMax femtosecond laser is used to conduct the surgery. The surgeon uses a femtosecond laser to generate a small, lens-shaped piece of tissue called a lenticular within the cornea during a SMILE operation. Following that, a small arc-shaped incision is produced on the cornea's surface with the same laser, and the surgeon extracts and disposes of the lenticular through this incision.
When the little lenticule is removed, the shape of the cornea changes, correcting nearsightedness, according to a Los Angeles laser eye surgery specialist. The corneal incision heals without stitches in a few days, and more precise vision appears almost immediately. Nearsightedness can correct nearsightedness of up to -10.00 diopters (D) with SMILE laser eye surgery candidates must be at least 22 years old, have no more than -0.50 D of astigmatism, and have had their eyeglass prescription stable for at least 12 months to be eligible for SMILE eye laser surgery.
Who is a Good Candidate for LASIK?
A patient's corneal thickness must be sufficient for your eye surgeon to consider you a good candidate for LASIK. The reason for this is that during your procedure, a flap is formed. As a result, a particular corneal thickness is required, and LASIK eye surgery is not accessible to individuals with thin or uneven corneas. Patients with thin or uneven corneas are usually better candidates for SMILE or PRK. SMILE may be preferable if a patient is prone to prolonged dry eye issues. LASIK increases a patient's previously chronic dry eye problem by increasing the risk of postoperative dry eye symptoms.
Pros of SMILE
According to studies, SMILE produces about the same visual acuity as LASIK for the treatment of nearsightedness without requiring a LASIK-style corneal flap to be created by the surgeon. Except for one participant, all 328 who underwent the SMILE treatment had uncorrected visual acuity (UCVA) of 20/40 or better following surgery, and 88% had UCVA of 20/20 or higher. Furthermore, compared to LASIK, there is evidence that SMILE has a lower incidence of dry eye issues. There could be several reasons for this, including that SMILE is performed within the cornea without a huge corneal flap, affecting fewer corneal nerves.
The small SMILE incision may also help the cornea have better biomechanical stability after SMILE, as opposed to its ability to preserve its form after LASIK, especially the following damage. Finally, if you have a significant degree of nearsightedness, you may need enhancement surgery after LASIK to achieve the clarity of vision you desire without glasses. Because there is less dryness of the cornea during the SMILE treatment, there appears to be a lower likelihood of requiring another procedure after SMILE for correction.
Does SMILE Have Any Downsides Compared to LASIK?
SMILE has many advantages, but it does have one disadvantage: it cannot be used to correct farsightedness or astigmatism at this time. As a result, SMILE is for you if you have nearsightedness and your eye surgeon believes it is the best option for you. Plus, unlike LASIK, visual recovery takes a little longer. A patient can have immediate vision recovery after a Los Angeles LASIK treatment; however, SMILE's visual recovery can take one to two days.
If you want to learn more about SMILE vs. LASIK or your nearsightedness, including the specifics of the procedure or the cost of LASIK eye surgery, please get in touch with our Encino or our Brea office today.
Related Posts