Concussions are defined as traumatic brain injuries. The word "concussion" comes from the Latin root "concutere" which means "shake" or "dash together." When the brain hits the inner walls of a person's skull, this can cause serious symptoms such as fatigue, nausea, vomiting, headaches, ringing in one's ears, amnesia, dizziness, and confusion. A brain is a powerful tool that, when damaged, can affect every aspect of the body. According to experts at Excel Laser Vision Institute, a LASIK clinic in Orange County, concussions can also affect your eye health.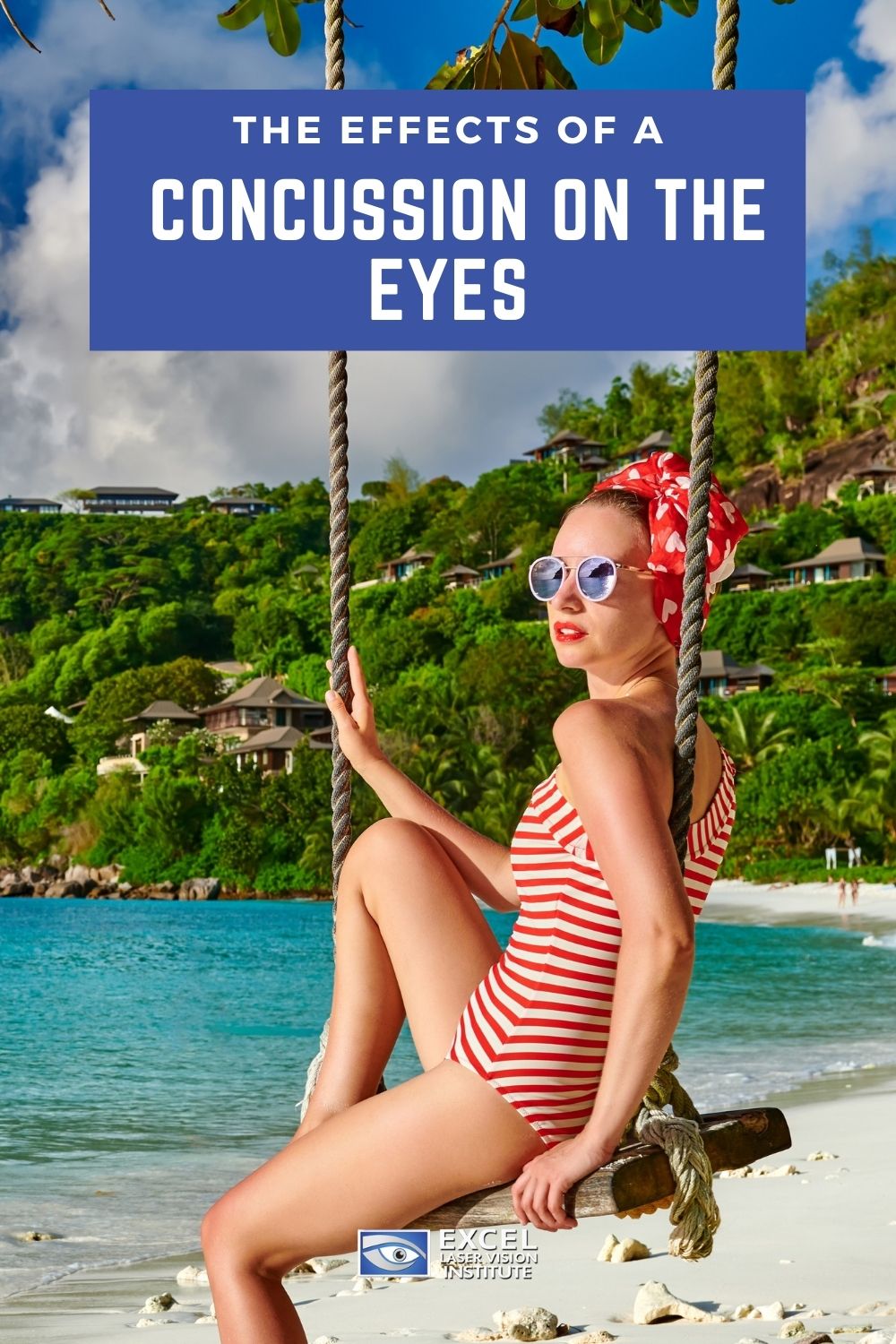 While many people lose consciousness after suffering a concussion, this is not always the case. In fact, symptoms can appear much later from the time of the concussion, which can make them difficult to self-diagnose. These are some of the symptoms that might arise directly after an injury or a few days after:
Loss of balance
Irritability
Dazed look
Change in sleeping or eating habits
Lack of interest in things
Excessive crying
Vomiting
Seizures
While concussions can be hard to identify, Orange County LASIK experts say that the eyes can be a great tool for diagnosing head trauma. The King-Devick test is a test that eye doctors may use to track eye movements, visual interpretation, and attention. There are also some apps that are being developed to measure a patient's pupil in reaction to light in order to diagnose concussions. Concussions will not normally show up on MRIs or CT scans which is why it is so important to have other methods for measuring them.
Patients interested in getting LASIK eye surgery should be aware that concussion symptoms can often mirror other vision problems. This is known as Post-Traumatic Vision Syndrome. Some of these symptoms include:
Difficulty reading (losing one's place)
Light sensitivity
Blurry vision
Difficulty focusing
Loss of peripheral vision
Frequent headaches
Double vision
Difficulty moving eyes
Concussions can do more than affect your vision. They also pose a risk to your general eye health. Consult your eye doctor if you have recently suffered a concussion so that they can evaluate your eyes. These are the more serious effects that a concussion can have on your eyes:
Optic nerve damage: The pressure from a concussion can lead to partial or total loss of vision.
Retinal detachment: The impact of a concussion can cause the retina to detach from the eye. This requires immediate surgery.
Vitreous hemorrhage: A concussion may cause blood vessels to leak into the vitreous humor which can cause floaters, blurred vision, a red tint and other symptoms. Medicine may be required to help the healing process.
Before returning to normal activities after suffering a head injury, it is important to get a doctor's opinion. This is to prevent a second, more damaging head injury that may jeopardize the healing process entirely. The most common treatments for a concussion are rest and pain management. It can take up to a few weeks to fully recover, depending on the severity of the head injury. For more information on concussions and eye health, consult a medical professional.
If you are tired of dealing with blurry vision, contact Excel Laser Vision Institute at (877) 963-4238 for a free LASIK consultation. We are a highly-regarded eye care clinic that offers the best laser eye surgery in Orange County and Los Angeles.
Related Posts