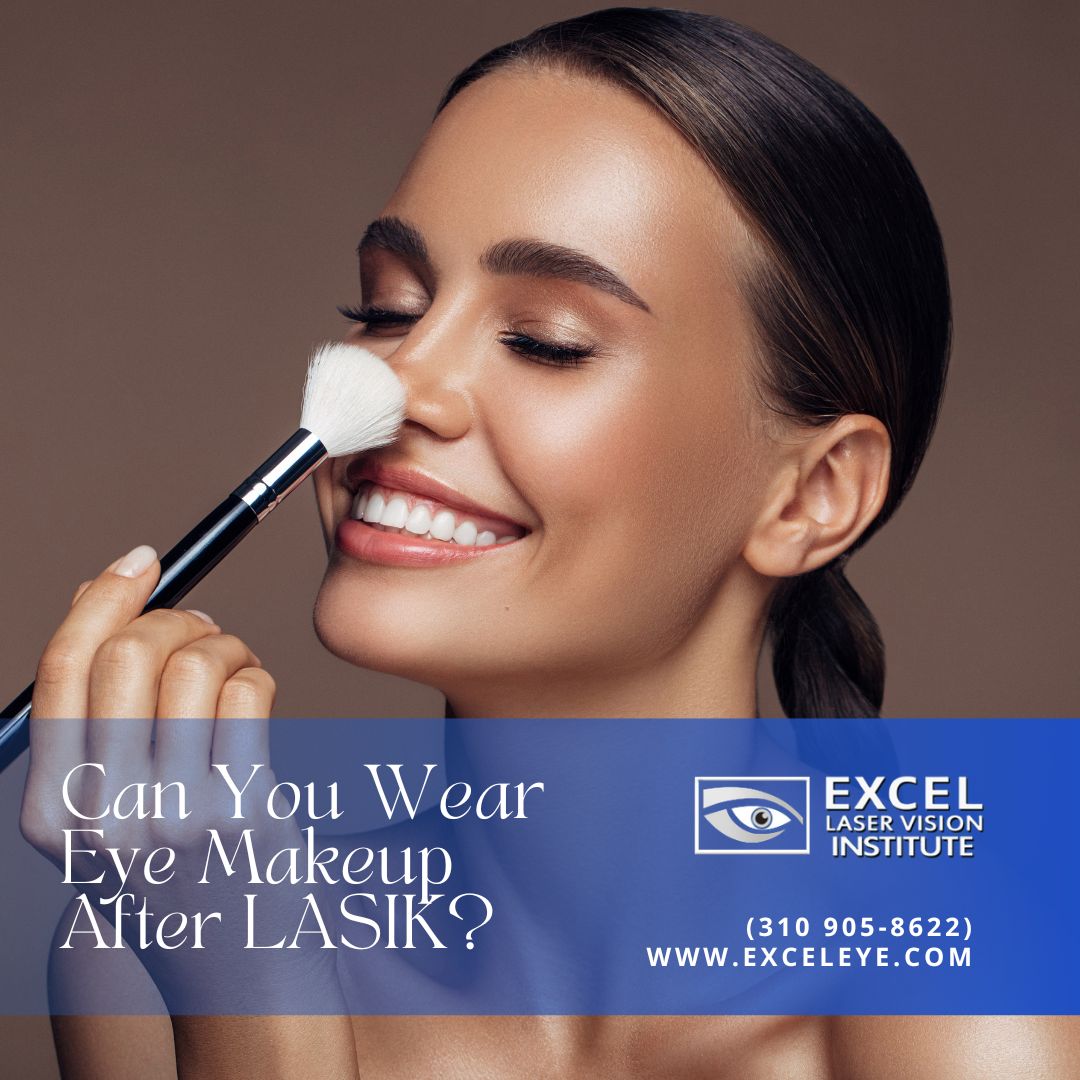 Los Angeles LASIK eye surgery is designed to fix refractive errors in the eyes, such as nearsightedness and astigmatism. After undergoing LASIK, you will be able to see clearly without glasses or contacts, which is an exciting revelation! That said, you need to understand that the healing process can take many weeks, and during that time, you need to follow your doctor's post-operative orders to ensure a safe recovery. In this article, we will discuss the restrictions on wearing eye makeup after undergoing laser eye surgery.
Healing Period
In general, Los Angeles laser eye surgery patients are advised not to wear eye makeup for at least one week after the LASIK operation. This window of time is crucial because your eyelids and surrounding areas of the eye need time to heal. Any foreign substances, such as eyeliner, mascara, and eye shadow, can irritate your eyes and even lead to an infection. 0
Once you pass the initial healing period, you can start wearing light eye makeup like mascara and eyeliner, but you need to be mindful of the products you apply on or around your eyes. You should avoid using a product that may irritate your eyes, such as alcohol or glitter. Instead, it would help if you considered using products with labels that indicate safe use after LASIK.
Most importantly, you need to maintain good personal hygiene when using eye makeup after LASIK surgery. You must wash your hands thoroughly before applying eye makeup and avoid touching or rubbing the eye area while doing your makeup.
You should avoid applying heavy eye makeup for at least a few months after your surgery; otherwise, you may accidentally put pressure on your eyes and cause harm to your cornea.
Benefits of Wearing Makeup After LASIK
While there are several potential risks that come with wearing makeup after your surgery at the Los Angeles LASIK eye center, there are also benefits. A significant benefit of wearing makeup after surgery is that it can help minimize the visibility of scarring or redness surrounding your eyes. Waterproof mascara or eyeliner is convenient because it is designed not to run or smudge.
Safe Makeup Products
It is crucial to be careful and selective about the makeup products that you apply around your eyes. Generally speaking, you can use oil-free, hypoallergenic, and fragrance-free products that won't cause eye problems. 
Clear vision is a precious gift, and the LASIK eye surgery cost is an investment in your vision health.  Protecting your eyes after Los Angeles LASIK surgery is crucial to maintaining the strong, healthy vision that will last you for years. While you can wear makeup after surgery, you need to keep your doctor's orders in mind and be careful about which products you use. You should stop applying eye makeup and consult your doctor if you experience any pain, redness, or irritation.
Are you searching for the best Los Angeles LASIK eye surgery? You can call (310) 953-4105 to book a free consultation with Excel Laser Vision Institute. 
Related Posts